Trump Urges Governors to Let Places of Worship Reopen 'Right Now'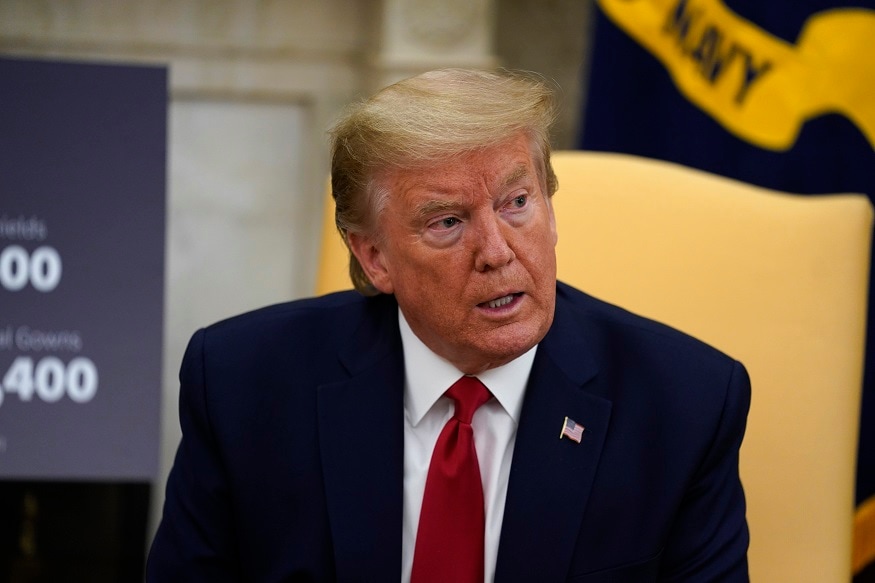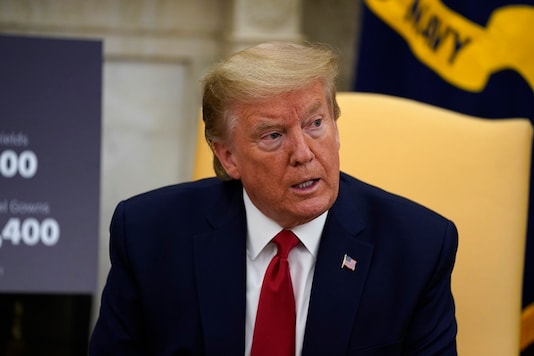 US President Donald Trump (AP Photo/Evan Vucci)
Trump identified houses of worship as essential places that provide essential services.
Last Updated: May 22, 2020, 11:47 PM IST
President Donald Trump on Friday urged US state governors to allow places of worship to reopen immediately, as the country moves gradually towards a lifting of COVID-19 lockdown measures.
"Today I am identifying houses of worship — churches, synagogues and mosques — as essential places that provide essential services," Trump told a news conference at the White House.
"The governors need to do the right thing and allow these very important essential places of faith to open right now, for this weekend," he said.
"If they don't do it, I will override the governors. In America, we need more prayer, not less."
This Country Seemed to Do Everything Right. It Became a Covid-19 Hotspot Anyway
Peru was one of the first nations in the Americas to take strict preventative coronavirus measures, like stay-at-home orders, curfews and border closings. So how did it become one of the hardest hit?
As of Monday, Peru had more than 123,900 confirmed coronavirus cases and 3,600 deaths — putting it second only to Brazil both in number of cases and deaths in Latin America.
The two countries had handled the epidemic entirely differently: While Brazilian President Jair Bolsonaro downplayed the dangers posed by the coronavirus, Peru's President Martin Vizcarra declared on March 15 a nationwide state of emergency that included mandatory self-quarantine, and shuttered the country's borders.
But the virus surged all the same.
About 85% of Peru's ICU beds with ventilators are currently occupied, according to government figures, and overcrowding at hospitals is feared.
"This situation is not just a health emergency, but a health catastrophe, defined as a situation where the pandemic has overtaken the response capacity of the health sector," Dr. Alfredo Celis of the Medical College of Peru told CNN en Español.
How did a country that responded assertively and seriously to the pandemic end up like this?
Needs vs. quarantine measures
The deep inequality in Peru is one reason, according to Dr. Elmer Huerta, a Peruvian doctor and contributor to CNN en Español. "What I have learned is that this virus lays bare the socio-economic conditions of a place," he said.
Many of Peru's poor have no choice but to venture outside their homes for work, food or even banking transactions.
For example, only 49% of Peruvian households own a refrigerator or freezer (61% in urban areas), according to the country's 2017 Census. This translates to a need for many to visit markets daily for food because they can't stock up, Huerta said.
"You're supposed to avoid human contact in a society where one can't stay at home," Huerta said.
On April 14 — about a month after Peru enacted its mandatory stay-at-home policy and implemented a curfew — CNN affiliate TV Peru showed images outside of a market on the outskirts of Lima. Shoppers waited in line for hours and a large mass of people milled about. Most wore masks, but social distancing seemed impossible.
"We must endure (the crowds) because there is no other way," one woman standing in line told TV Peru. "If not, we will not have food. We have nothing to eat, that's why we have come here."
On that day, the tally of confirmed coronavirus cases in the country was 10,303. Today, it is 10 times higher.
Unintended consequences

People have also ended up crowding at banks as they attempted to access coronavirus relief funds.
The government's stimulus package to help millions of Peru's most vulnerable families was a good idea, but its distribution was poorly designed, said Kristian Lopez Vargas, a Peruvian economist and assistant professor at the University of California, Santa Cruz.
In a report last year, the agency that regulates Peru's banks reported that only about 38% of adults have a bank account. The lack of access to the financial system means a majority of aid recipients have to go in person to the banks to obtain their money.
"It was not hard to anticipate people's behavior in their attempt to access this aid," Lopez Vargas told CNN. "Instead, these policies caused unnecessary harm by inducing people to gather in large crowds in banks."
Many Peruvians also live and work in ways that simply can't be reconciled with social distancing, he pointed out. According to Lopez Vargas, more than 30% of households in Peru live in overcrowded conditions, with four or more people sleeping in the same room.
And more than 72% work in the informal economy, according to Peru's National Institute of Statistics and Information. For those living day-to-day in the informal sector, earning an income oftentimes depends on going out to work and not self-isolating.
This, combined with the needs of millions to obtain food and other items from crowded markets, "was an explosive mix," Lopez Vargas said.
What now?

On Friday, President Vizcarra extended the state of emergency until June 30, keeping in place the mandatory self-quarantine and curfews across the country. It was the fifth time the emergency measures have been extended. But this time, the extension was paired with authorization for certain businesses to re-open, including services like salons, food delivery and dentistry.
Peru's priorities for enforcing health guidelines also appear to have evolved since the state of emergency was first declared. In early April, Vizcarra reported that during the first weeks of the stay-at-home mandate, as many as 3,000 people were detained for disobeying the measures on some days. On Monday, he announced that the priority will be on enforcing health protocols at the country's markets.
One lesson learned from the pandemic response is that people must change certain "social behaviors that have done much damage," he added.
"This kind of behavior is individualistic, selfish…ignoring what's happening around us, and precisely what has brought this situation upon us, not just in Peru, but the whole world," said Vizcarra.
But Huerta, the doctor, and Lopez Vargas, the economist, caution against placing too much blame on the people. The underlying problems that the pandemic has laid bare are not new.
"While it may seem like a mystery to some, it's not," Lopez Vargas said.

Entire Police Unit Disbanded After 1 Officer Rapes Witness, Others Break a Man's Ribs in Ukraine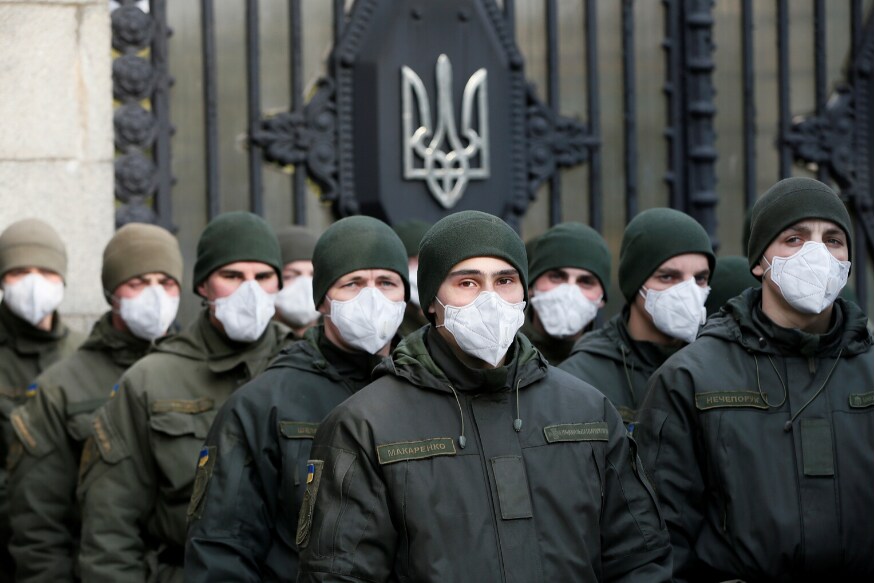 Image for representation. (Reuters)
The police officers assaulted a man at the same police station by threatening to rape him, putting him on his knees, hitting him with batons and putting a gas mask on him.

Last Updated: May 26, 2020, 7:49 AM IST
An entire Ukrainian police unit was disbanded after one of its officers was arrested for allegedly raping and assaulting a 26-year-old female witness, the authorities said on Monday.
A policeman from the town of Kagarlyk outside the capital Kiev "tortured in his office a woman who had been summoned as a witness" at the weekend, the country's State Investigation Bureau said, citing preliminary information.
Overnight from Saturday to Sunday he "put (on her) a gas mask, handcuffed her and shot from his duty weapon above her head," the bureau said in a statement.
"After that he raped the victim several times."
In addition, police officers assaulted a man at the same police station by threatening to rape him, putting him on his knees, hitting him with batons and putting a gas mask on him.
As the result, the man had his some ribs and his nose broken.
In a separate statement, Ukraine's national police said two Kagarlyk officers had been detained. "National police chairman Igor Klymenko has decided to disband the unit," the statement said.
There was no immediate reaction from President Volodymyr Zelensky, who has pledged to bolster the rule of law and root out corruption upon coming to power last year.
Activists say that the nighttime incident in the town of Kagarlyk, which is located around 80 kilometres (50 miles) south of Kiev, highlights Ukraine's failure to reform its police force despite assistance from the West.
"This story is beyond evil," Ukrainian lawmaker Andriy Osadchuk said on Facebook, urging Minister Arsen Avakov to immediately react and punish all those involved.
In 2013, a young woman was assaulted and raped by police in the village of Vradiivka in southern Ukraine, with that crime sparking a wave of protests across the country.
Donald Trump Threatens to Move the GOP Convention Out of Charlotte due to Covid-19 Restrictions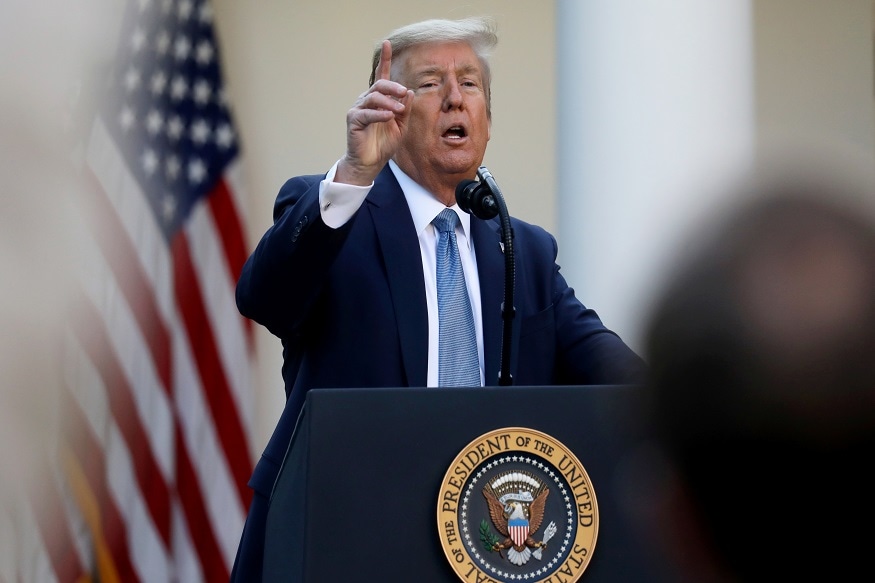 US President Donald Trump. (Reuters)
The convention attracts hundreds and thousands of Trump supporters and Republican leaders from across the country wherein they pack into a giant indoor stadium for four days.
Last Updated: May 26, 2020, 7:44 AM IST
Washington: US President Donald Trump on Monday threatened to move the Republican convention out of Charlotte in North Carolina if its Democratic Governor did not remove the restrictions on social distancing measures which are in force due to coronavirus pandemic.
The four-day Republican National Convention in Charlotte is scheduled to be held from August 14 to August 27 and it is here that President Trump would officially be nominated by the Republican Party for his re-election for the presidential elections on November 3.
However, the once-in-a four-year convention is right now in jeopardy or expected to lose its shine because of the social distancing measures being enforced in the State by North Carolina Governor Roy Cooper.
The convention attracts hundreds and thousands of Trump supporters and Republican leaders from across the country wherein they pack into a giant indoor stadium for four days.
"I love the Great State of North Carolina, so much so that I insisted on having the Republican National Convention in Charlotte at the end of August. Unfortunately, Democrat Governor, Roy Cooper is still in Shutdown mood & unable to guarantee that by August we will be allowed, made by many thousands of enthusiastic Republicans, and others, to head to beautiful North Carolina in August," Trump said in a tweet.
"They must be immediately given an answer by the Governor as to whether or not the space will be allowed to be fully occupied. If not, we will be reluctantly forced… to find, with all of the jobs and economic development it brings, another Republican National Convention site. This is not something I want to do," Trump said.
Immediately thereafter, Cooper tweeted that State health officials are working with the Republican National Committee and will review its plans as they make decisions about how to hold the convention in Charlotte.
"North Carolina is relying on data and science to protect our State's public health and safety," Cooper said. The US has so far witnessed over 98,000 deaths due to coronavirus that has infected over 1.69 million people, according to Johns Hopkins University.