Iran's Supreme Leader Khamenei Calls Israel a Cancerous Tumour to be Destroyed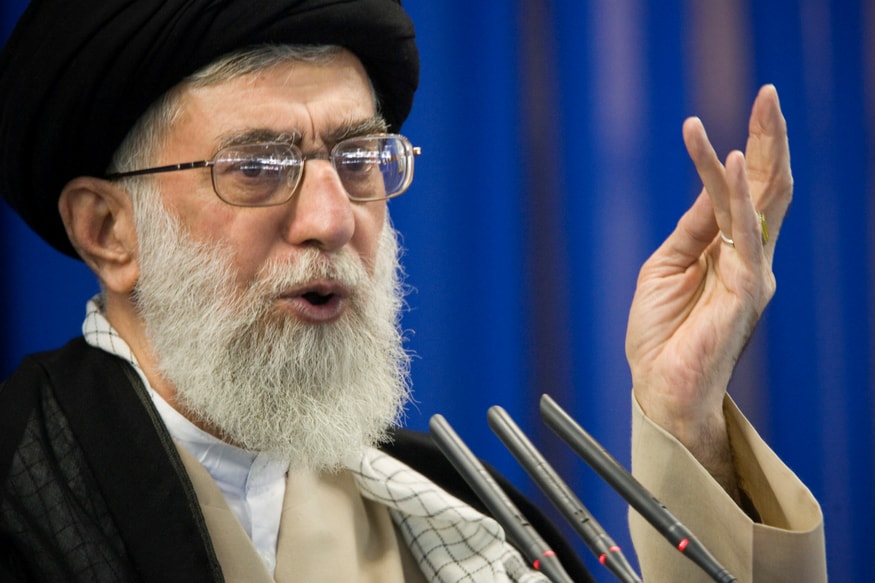 File photo of Iran's Supreme Leader Ayatollah Ali Khamenei. (Image Courtesy: Reuters)
Khamenei criticized the US and the West for equipping it with various kinds of military and non-military tools of power, even with atomic weapons.
Iran's supreme leader on Friday called Israel a cancerous tumour that will undoubtedly be uprooted and destroyed in an annual speech in support of the Palestinians, renewing threats against Iran's archenemy in the Middle East.
Supreme Leader Ayatollah Ali Khamenei's speech marked a subdued Quds Day for Iran, which typically sees government-encouraged mass demonstrations in Tehran and elsewhere in the Islamic Republic, as well as Iranian-allied nations.
Al-Quds is the Arabic name for Jerusalem.
Due to the coronavirus pandemic, Iran largely asked demonstrators to stay home.
Khamenei spoke to the nation in a 30-minute speech aired on state television, a rare address by the supreme leader as other officials in the past gave the keynote speech.
He repeatedly referred to Israel as a cancer or tumour during the speech, criticizing the US and the West for equipping it with various kinds of military and non-military tools of power, even with atomic weapons.
The Zionist regime is a deadly, cancerous growth and a detriment to this region, Khamenei said.
It will undoubtedly be uprooted and destroyed. Iran under the US-allied Shah Mohammad Reza Pahlavi had relations with Israel.
After the 1979 Islamic Revolution, Ayatollah Ruhollah Khomeini ordered the first Quds Day be held on the last Friday of the holy Muslim fasting month of Ramadan to criticize Israel.
The late Palestinian Liberation Organisation leader Yasser Arafat was among the first people invited to Iran after the revolution.
Today, Iran and Israel remain enemies and Israel is believed to be behind airstrikes targeting Iranian forces in Syria.
Iran meanwhile supports the Lebanese militant group Hezbollah.
Responding to Khamenei, Israeli Prime Minister Benjamin Netanyahu said in a statement that "whoever threatens Israel with destruction puts himself in similar danger.
Khamenei also compared Israel to the coronavirus during the speech, while saying his anti-Israeli views were not anti-Semitic.
However, in the days running up to Friday, his office released a cartoon graphic showing smiling Iranian-backed forces, Arabs and two Orthodox Jews in Jerusalem under a headline that included the phrase the final solution.
Nazi Germany used the phrase final solution to describe its plan for the Holocaust, in which its forces killed 6 million Jews in World War II.
The image later was deleted from Khamenei's Twitter account and other places, though it remains on the Farsi-language version of his official website.
Israel's Foreign Ministry offered a tweet of its own over the picture, writing: We have experience with leaders who talk about "final solutions," and we promise: Not on our watch.
Used to Track Those Coming from Abroad, China's Covid-19 'War Room' Now Keeps an Eye on Citizen's Movements
In this representational photo, Chinese women wear protective masks to prevent the coronavirus outbreak. (AP)
This year, cities and villages across the country have used the system for what the government has labelled 'an all-out people's war on coronavirus'.

Last Updated: May 26, 2020, 12:51 PM IST
Beijing: The coronavirus outbreak in China has given unprecedented glimpses into how an extensive system of surveillance cameras works, as monitoring stations are rebranded epidemic "war rooms" helping to check people's movements and stifle the disease.
China is trying to build one of the world's most sophisticated surveillance technology networks, with hundreds of millions of cameras in public places and increasing use of techniques such as smartphone monitoring and facial recognition.
This year, cities and villages across the country have used the system for what the government has labelled "an all-out people's war on coronavirus".
While authorities have primarily used mobile location data and ID-linked tracing apps to flag people coming back from abroad for quarantine, the camera surveillance system has played a crucial role, according to officials, state media and residents.
The network has been used to trace the contacts of people confirmed as infected with the virus, and to punish businesses and individuals flouting restrictions.
"This is a war situation," said a civil servant surnamed Wang in Tianjin city, who was involved in tracing thousands of people linked to a coronavirus cluster at a department store. "We must adopt war-time thinking."
Despite the hi-tech ambitions of the system, it is heavily dependent on a lot of people watching footage on screens.
Known as "grid members", they sit in monitoring rooms or squint over smart-phone feeds from the networks of cameras.
"This type of surveillance is far more human driven than it is tech driven, said James Leibold, associate Professor at Australia's La Trobe University, who researched similar systems in China's far-west Xinjiang.
'Wartime Restrictions'
State media, officials and local governments have given accounts of the system in action in the campaign against the coronavirus.
In Donghan village in Hubei, the province where the coronavirus emerged late last year, grid member Liu Ganhe saw six villagers gathering without masks, so he called the authorities.
"Village cadres rushed to the scene to disperse the crowd and educate the people," media said, praising the "wartime restrictions" the system was able to enforce.
The county's system cost 40 million yuan ($5.6 million) and included more than 4,400 cameras, it said.
Grid member He Haijun spotted villagers getting together in Yongzhou county in Hunan province, so he shouted at them through a village loudspeaker, state media reported.
"Within two minutes, the villagers returned to their homes," it reported.
The use of loudspeakers to break up gatherings was something that residents of four villages in northeast China confirmed to Reuters.
Authorities have also installed cameras outside the homes of people coming from the virus hot spot of Hubei and from overseas.
In Xiangtan, another Hunan city, the system was used to locate a man found with a high temperature at a shopping centre who slipped away on a motor bike, state media reported.
Officials tracked him using cameras and sent public security officers to admonish him.
State media has published pictures of officials watching multiple screens in police stations. Others show volunteer staff scouring footage and sharing clips on messaging apps.
'It Works'
While the surveillance may be rudimentary in places, public knowledge of the system likely helps with enforcement. "It does carry this perception that someone is watching you, and that does moderate people's behaviour and shifts people's thinking over time," said Leibold.
"I think that is going to be one of the long-term lessons from COVID, that it actually works."
Details shared by residents and officials suggest machine learning and facial recognition also played a role in big cities.
In Tianjin, 100 km (62 miles) from Beijing, officials went door-to-door tracing people linked to the department store outbreak in late February, using data from surveillance footage, officials and residents told Reuters.
Officials determined the exact time that infected shop workers were exposed to customers and then traced people captured in footage around the store at the time.
Local authority equipment procurement documents, available on various web sites and collected by Reuters, give details of the area's surveillance system that includes facial recognition technology that can trace a person's movement for up to 90 days.
More than 9,000 people were quarantined. "The cadres discovered them one-by-one through scans made by public security cameras," the Tianjin civil servant told Reuters.
Singapore Cuts 2020 GDP Outlook Again as Coronavirus Batters Economy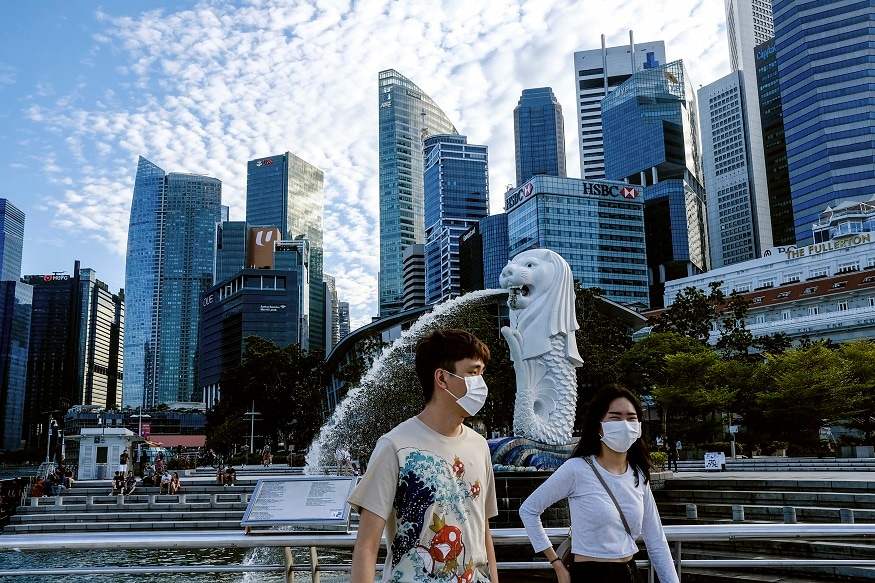 A couple wearing face masks walk past the Merlion statue in Singapore. (AP Photo)
Following the news, central bank chief economist Ed Robinson said monetary policy remains unchanged and will next be reviewed in October, as planned.
Last Updated: May 26, 2020, 12:33 PM IST
Singapore: Singapore downgraded its 2020 gross domestic product forecast for the third time on Tuesday, the trade ministry said, as the bellwether economy braces for its deepest ever recession.
The city-state lowered its GDP forecast to a contraction range of -7% to -4% from the prior range of -1% to -4%.
Singapore's economy shrank 0.7% year-on-year in the first quarter and 4.7% on a quarter-on-quarter, a less severe decline than advance estimates, although officials and analysts warned of more pain ahead.
"There continues to be a significant degree of uncertainty over the length and severity of the COVID-19 outbreak, as well as the trajectory of the economic recovery," said Gabriel Lim, permanent secretary at the ministry of trade and industry.
Following the news, central bank chief economist Ed Robinson said monetary policy remains unchanged and will next be reviewed in October, as planned.
Singapore also downgraded its 2020 forecast for non-oil domestic exports to -4.0% to -1.0%, from -0.5% to 1.5% previously.
Exports have been a rare bright spot for the economy in recent months mainly due to a surge in demand for pharmaceuticals.
That demand was also seen in factory data on Tuesday with industrial output increasing 13% in April on a year-on-year basis, as pharmaceuticals production more than doubled.
Singapore's main price gauge contracted for the third consecutive month in April, falling 0.3% and hitting a fresh 10-year low.
Analysts expect the trade-reliant economy to see a deeper contraction in the second quarter due to a two-month lockdown, dubbed a "circuit breaker" by authorities, in which most workplaces closed to curb the spread of the novel coronavirus.
The city-state has among the highest number of infections in Asia and has said that easing of the lockdown from next month will only be done gradually.
"The downward revision…implies a significant deterioration in the second-quarter momentum due to the circuit breaker period as well as a weak recovery trajectory," said Selena Ling, OCBC Bank's head of treasury research and strategy.
The government first flagged the possibility of recession in February when it cut its 2020 GDP forecast to -0.5% to 1.5%, from 0.5% to 2.5% previously.
Singapore's finance minister is set to deliver the latest in a string of multi-billion-dollar economic packages to offset the hit to businesses and households from the pandemic later on Tuesday.
HCQ Trials On COVID-19 Patients Halted By WHO After A Study Highlighted Side Effects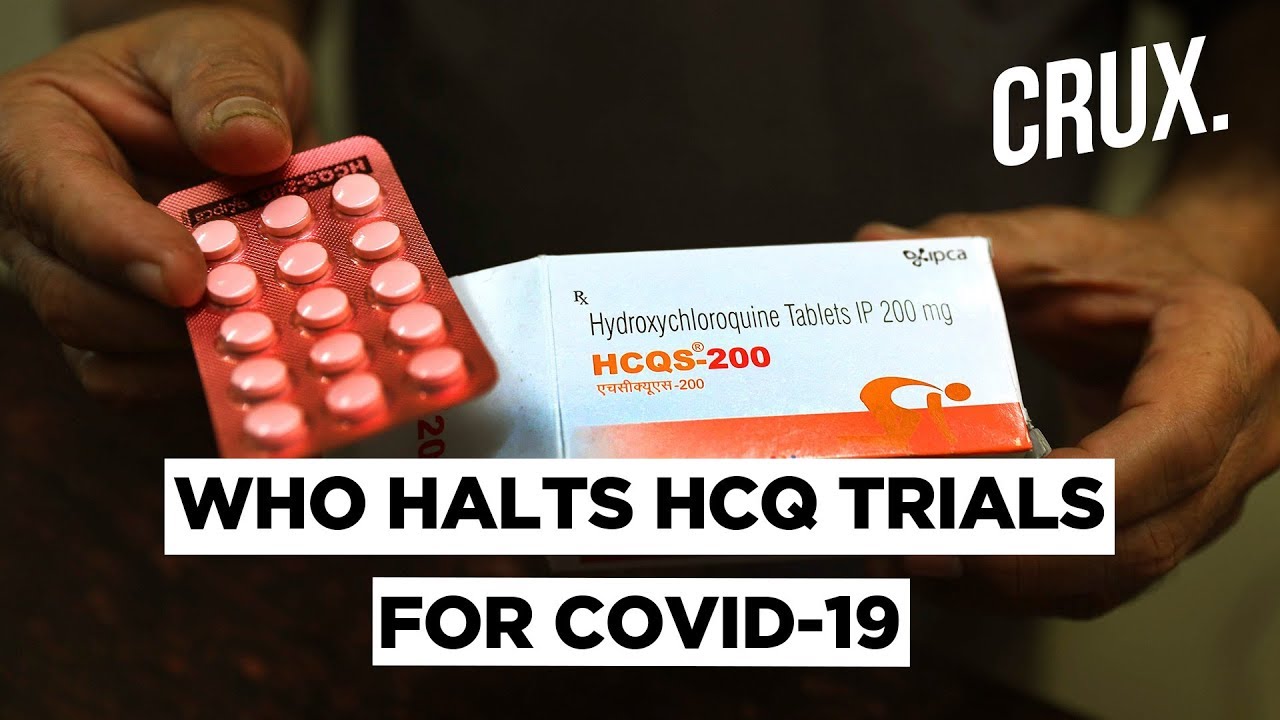 CNN name, logo and all associated elements ® and © 2020 Cable News Network LP, LLLP. A Time Warner Company. All rights reserved. CNN and the CNN logo are registered marks of Cable News Network, LP LLLP, displayed with permission. Use of the CNN name and/or logo on or as part of NEWS18.com does not derogate from the intellectual property rights of Cable News Network in respect of them. © Copyright Network18 Media and Investments Ltd 2020. All rights reserved.