India registers over 6,000 COVID-19 cases, 148 deaths in 24 hrs; impact of pandemic more severe than anticipated, says RBI
India registered 6,008 new COVID-19 cases and 148 deaths across India in 24 hours while the number of confirmed COVID-19 cases rose to 1,18,447 and deaths from the novel coronavirus reached 3,583, as per data from the Union Ministry of Health and Family Welfare.
As per Centre, 48,534 patients have recovered from the deadly virus.
However, a PTI tally of figures announced by different states and union territories, as of 9.20 pm, put the nationwide tally much higher at 1,22,656, and the death toll at 3,634 and recoveries at more than 51,000.
Globally, nearly 52 lakh people have tested positive for the deadly virus ever since its emergence in China last December, while 3.3 lakh have lost their lives.
Meanwhile, the Centre on Friday asserted that the coronavirus cases count in India could have been as high as 30 lakh while up to 2.1 lakh more people could have died if the nationwide lockdown was not implemented.
The Centre's remarks came even as the Reserve Bank of India said that macroeconomic impact of the pandemic is turning out to be more severe than initially anticipated.
The central bank also said that beyond the destruction of economic and financial activity, livelihood and health are severely affected.
In another report, even as fears of COVID-19 spreading to the living from the dead continue, a Bombay High Court order is likely to put the discriminatory attitude towards the dead to rest with the court dismissing a bunch of petitions challenging an April circular of the Mumbai civic body designating 20 burial grounds and cemeteries in the metropolis for disposing of bodies of persons who died due to COVID-19.
A division bench of Chief Justice Dipankar Datta and Justice SS Shinde observed the Mumbai civic corporation has power to designate any cemetery or burial ground for disposal of bodies of COVID-19 victims and noted there was no scientific study to show that the novel coronavirus spreads through cadavers.
Meanwhile, the Central government said that it will evacuate stranded Indians from abroad till 13 June and the extended phase will cover 47 countries. The second phase of the 'Vande Bharat Mission' was to end on 22 May.
However, Spokesperson in the Ministry of External Affairs Anurag Srivastava said the ongoing phase will last till 13 June and that India is looking at making Frankfurt a hub for the mission.
As of Thursday, a total of 23,475 Indian nationals were brought back home under the mission which began on 7 May.
Cases from states
Maharashtra, the worst-hit state, reported 2,940 new cases taking its tally to 44,852. Its toll also rose to 1,517 with 63 more fatalities. This was the sixth consecutive day when the state has reported more than 2,000 new coronavirus cases.
Delhi recorded 660 cases, taking its tally to 12,319, while its death toll has now risen to 208.
Gujarat reported 363 new cases, taking its tally to 13,273, while the death of 29 patients pushed the death toll in the state to 802.
Twin brother and sister, born six days ago in Gujarat's Mehsana district, tested positive too, becoming the state's youngest patients for the viral infection.
However, a 95-year-old woman, who had earlier tested COVID-19 positive in Indore, recovered from the infection, a fortnight after her 70-year-old son had died due to suspected coronavirus infection.
Tamil Nadu, another badly hit state, reported nearly 800 new cases and its tally of confirmed cases rose to 14,753 and the death toll reached 98.
New cases were detected across various other states and UT as well, including in Rajasthan, Madhya Pradesh, Assam, Kerala and Andhra Pradesh.
An official of the National Disaster Response Force (NDRF) has also been found positive for the novel coronavirus, making it the first case in the federal contingency force. Officials said the Sub-Inspector rank official was on leave and had gone to a doctor for some other treatment after which his COVID-19 test was done.
A large number of new cases are being reported among people who have returned from other states in special trains for migrants and among those having come back to India in special flights being operated to bring back stranded Indians and expatriates from abroad.
Officials said Tamil Nadu government is not in favour of restarting domestic air services connecting cities in the state till this month-end and might take up the matter with the Centre.
Lockdown saved lakhs of lives, says Centre
Reeling off various studies, government officials also said up to 2.1 lakh more people could have died in India if the lockdown had not been implemented as "a timely, graded, proactive and preemptive public health measure" to fight the COVID-19 pandemic.
Pravin Srivastava, Secretary, Ministry of Statistics and Programme Implementation gave model-based estimates on COVID-19 cases and deaths which have been prevented due to the lockdown at a media briefing on the COVID-19 situation.
Citing a model by the Boston Consulting Group, he said the lockdown saved between 1.2-2.1 lakh lives, while the number of COVID-19 cases averted is between 36-70 lakh.
Srivastava further said the Public Health Foundation of India's model showed that nearly 78,000 lives have been saved due to the lockdown. He also cited another model by two independent economists suggesting that 23 lakh COVID-19 cases and 68,000 deaths have been averted due to the lockdown.
"We are fully confident that the lockdown, with full public cooperation, has reaped rich dividends," Srivastava added.
Recovery rate at about 41%, says health ministry
Addressing the press briefing, Health Ministry Joint Secretary Lav Agarwal said 48,534 COVID-19 patients, which is about 41 percent of the total cases, have recovered so far, while 3,234 have recovered in the last 24 hours.
He also said that the COVID-19 mortality rate has dropped from 3.13 per cent on May 19 to 3.02 per cent as focus was on containment measures and clinical management of cases.
An ICMR official said 27,55,714 tests for COVID-19 have been conducted till 1 pm Friday with 1,03,829 tests done in one day. Over 1 lakh tests for COVID-19 have been done each day for the last four days, the official said.
Paul said the number of COVID-19 cases would have risen exponentially had the lockdown not been implemented. He also said the outbreak in India has remained confined to limited areas with 80 per cent of active cases in just five states.
Besides, around 80 percent of COVID-19 deaths have been in Maharashtra, Gujarat, Madhya Pradesh, West Bengal and Delhi, Paul said.
Pune's government-run Sassoon General Hospital said that it will administer tocilizumab, a drug which has proven effective in treating the infection, on at least 25 COVID-19 patients who are in a semi-critical condition at the hospital.
"The new drug, an injection which costs around Rs 20,000, will be given to 25 patients in the first phase and depending on the results, the Pune Municipal Corporation will decide on its further use," municipal commissioner Shekhar Gaikwad said.
Delhi health care workers protest new rules
In the meantime, healthcare workers at several central and city government hospitals in Delhi sported black armbands to protest the government's decision to end the need for their quarantine after COVID-19 duty unless there has been any form of high-risk exposure.
Several hospitals in the last few days have asked their healthcare workers staying in hotels during the quarantine period to vacate rooms immediately failing which the charges paid for their overstay would be deducted from their salaries.
As per the Union health ministry guidelines issued on 15 May, healthcare workers serving in COVID-19 areas do not need to undergo quarantine unless there has been violation in the use of PPE or any other form of high-risk exposure or they have symptoms suggestive of coronavirus infection.
However, healthcare workers on the frontline have raised objections to the new guidelines.
New study hints at spike after 21 June
Meanwhile, a study by a team of researchers said India may witness COVID-19 cases peaking between June 21-28 with maximum daily positive cases to be around 7,000-7,500 in this period.
"A clear downward trend in the confirmed cases is likely to be observed each day from the second week of July," Nandadulal Bairagi, a senior professor of Jadavpur University who was involved in the project told PTI.
With inputs from PTI
COVID-19: India surpasses France, Germany, becomes 7th most-affected country in world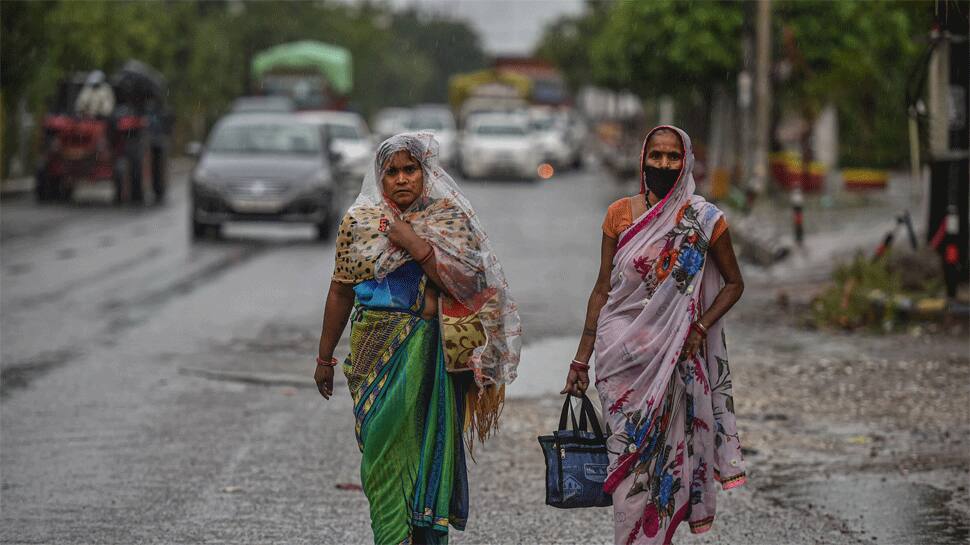 New Delhi: India is now the seventh most affected country by the coronavirus COVID-19 pandemic with a tally of 190,162 cases, which includes 5,402 deaths, according to data presented by the worldometer website. 
The United States leads the table with 18.2 lakh cases, including 1.05 lakh casualties. Of these, over 11.18 lakh cases are active cases while 5.36 lakh have been either recovered or discharged from hospitals. At least 17,163 people are said to be seriously critical of the infection in the US. 
Brazil takes the second spot with 5.01 lakh cases and over 28,000 deaths. Here, 2.67 lakh is active cases and over 2 lakh people have been recovered of the illness. Close to 8,300 are critically ill in Brazil. 
Russia is on the third spot with 4.05 lakh cases followed by the United Kingdom, Spain, and Italy. 
On May 31, India registered its highest single-day spike of COVID-19 cases with 8,380 new infections reported in the last 24 hours, taking the country's tally to 1,82,143, while the death toll rose to 5,164.
Just a few days back, on May 25, India took the tenth position on the table with a total of 1.38 lakh confirmed cases, after surpassing Iran, which stood at 1.35 cases.
Maharashtra continues to be the worst-hit state in the country with 67,655 positive cases of coronavirus, as on May 31. Mumbai alone accounts for 39,686 of the total 67k cases of the state. The number of active cases of COVID-19 in Maharashtra stands at 36,040.
Other most-affected states are Tamil Nadu, Delhi, Gujarat, Rajasthan and Madhya Pradesh. 
Karnataka issues guidelines for Unlock 1: Religious places, restaurants, malls to reopen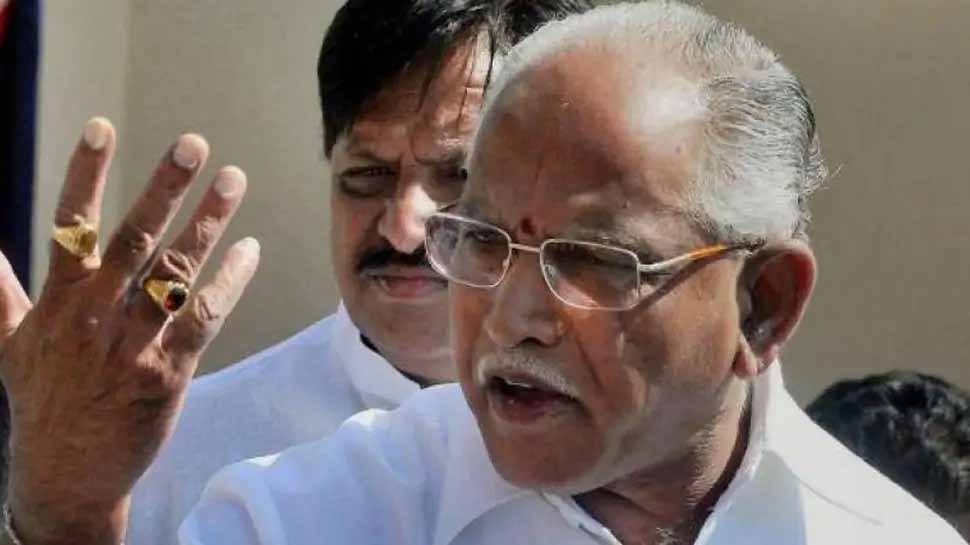 Bengaluru: A day after the Center announced fifth phase of the country wide coronavirus COVID-19 lockdown, the Karnataka government on Sunday (May 31) issued its guidelines on the lockdown measures undertaken for 'Unlock 1'. 
The new guidelines state that all the lockdown measures will remain in force in Karnataka till June 30. 
Whereas places of religious worship, restaurants, hotels, and other hospitality services can funtion from June 8 along with shopping malls and complexes.
The Karnataka government was expected to take a call on resuming the operation of inter-state buses after getting consent from other states though the Karnataka State Road Transport Corporation (KSRTC) has already assumed operations with several restrictions in place.
Meanwhile, the Karnataka Pradesh Hotels and Restaurants' Association was elated with the state government's decision to lift restrictions on the hotel industry.
In a quote to PTI, the President of the association Chandrashekar Hebbar said, "We are fully prepared to resume our business. We will abide by the guidelines such as wearing masks, social distancing, gloves and so on."
The Centre had on Saturday announced the exit plan for the lockdown dubbed as 'Unlock 1' that permits reopening places of religious worshipm shoppping malls and restaurants among other things.
CIC scolds official for denying RTI data on stranded migrants, asks government to put it online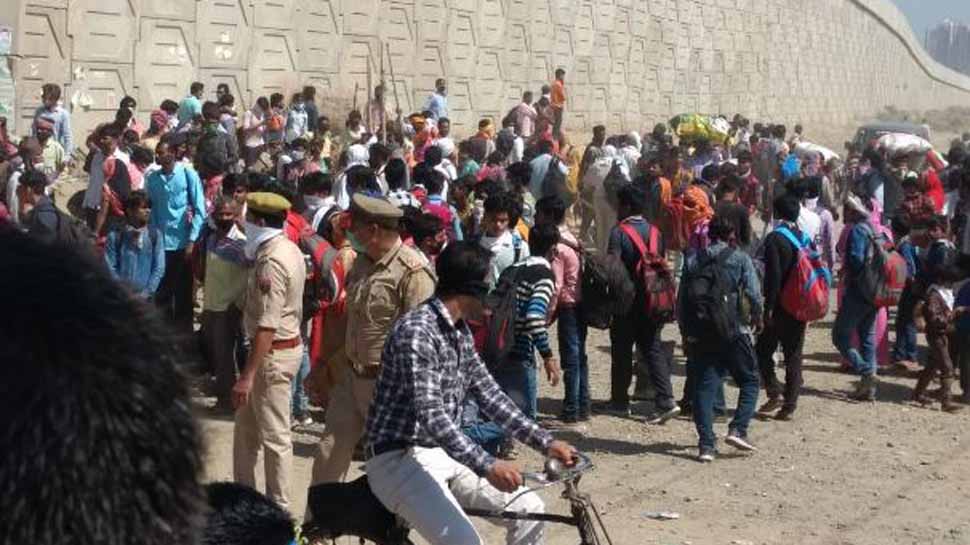 New Delhi: The Central Information Commission has pulled up an official for "callous and casual" response in denying data on stranded migrant labourers under the RTI Act, and asked the Labour Ministry to upload on its website as much data as possible on them.
Information Commissioner Vanaja N Sarna came down heavily on the Central Public Information Officer (CPIO) of the office of Chief Labour Commissioner (CLC) who has told RTI activist Venkatesh Nayak that it has no data on stranded migrant labourers.
The CPIO gave the response despite Nayak having quoted an April 8 circular of the CLC, directing its regional office to count within three days every labourer stranded after the imposition of the countrywide lockdown on March 25 to combat coronavirus.
Nearly a fortnight after the CLC circular, Nayak had filed an RTI application seeking to know the state-wise names of districts from which data about the stranded migrant workers were received. But he was told the officer did not have any data.
Nayak then filed a complaint under the Right to Information (RTI) Act before the Commission.
Sarna said the bench is conscious of the fact that under Section 18 of the RTI Act directions for disclosure of information is not warranted.

However, she said, keeping in view the extraordinary circumstances that necessitated the complaint, it was prudent to consider Nayak's query in the letter and spirit of the RTI Act.
"In doing so, the Commission invokes section 25(5) of the RTI Act and issues an advisory to the respondent authority to maintain a robust and dynamic website for placing all data related to migrant workers therein as and when it is received from different Regional Heads," she said.
Sarna quoted from orders of the Supreme Court, High Courts and Home Ministry's press briefings in her detailed direction.
At this point, she said, it is necessary for the CPIO to put his best possible efforts to collect this data from different Regional Heads and place them on their website immediately even if it is done in a piecemeal manner.
"It is also necessary to continue to update this data from time to time as additional data is received from various quarters," she said.
Underlining that the RTI application raised a very important issue, Sarna said the Commission is not convinced with the fact that when a letter is issued by the Chief 

Labour Commissioner to collect the data on migrant labourers, who are seriously affected by the pandemic, then how it is possible that no action was taken whatsoever.
"It is established beyond doubt that the CPIO has handled the RTI application in a very callous and casual manner. The complainant through his RTI application has raised a very important issue related to the stranded migrant workers," Sarna said in her stern order.
But to the utmost surprise of the Commission, she observed, the CPIO has given a cursory, flimsy and inappropriate reply to Nayak while totally ignoring the seriousness of the issue he raised.
"The Commission records its severe admonition against the CPIO for such negligent handling of the RTI application concerning an issue of such wide implications," she said.
Sarna said the officer seemed completely unaware of the provisions of the RTI Act.
Had he been aware, he could have transferred the query to the appropriate authority in the Chief Labour Commissioner's office to obtain the collated information from them, she said.
"He should note that such poor handling shows complete laxity towards the implementation of the RTI Act which was enacted to promote transparency and accountability in the country and in case such a lapse is repeated in future, the Commission will be constrained to initiate penal action against him," she said.