Domestic air travel resumes in India after 2 months, 630 flights cancelled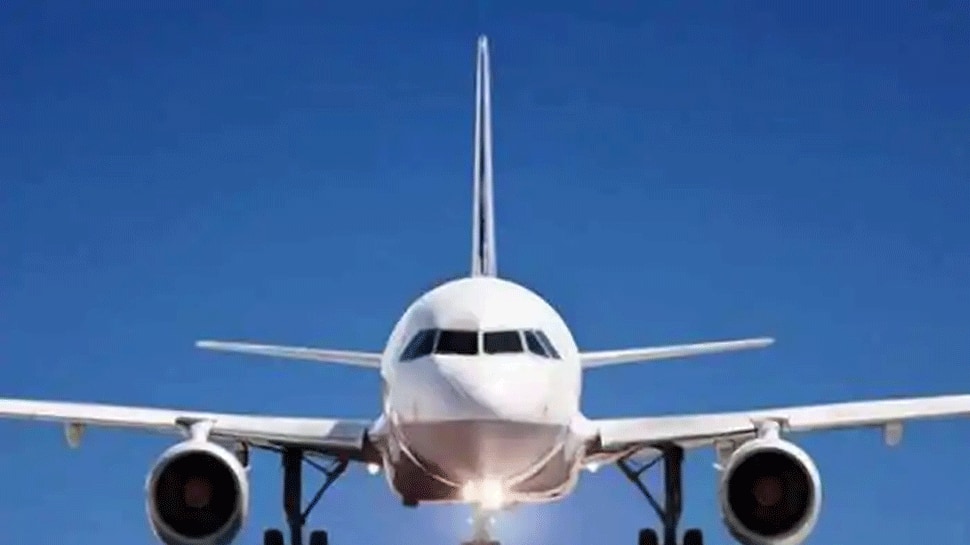 New Delhi: Almost a gap of two months, domestic passenger flights resumed operations on Monday (May 25) even as a number of states were apprehensive about opening up their airports in view of the rising number of coronavirus COVID-19 cases. According to PTI, as many as 630 flights were cancelled today after West Bengal and Andhra Pradesh showed reluctancy to allow domestic flight services from their airports. 
On the other hand, there were limited operations at major airports such as Mumbai, Chennai and Hyderabad.
Consequently, many passengers reached the airports on Monday only to be told by the airline staff that their flights have been cancelled. Many people took to social media to vent their anger.
Union Civil Aviation Minister Hardeep Singh Puri said on Monday evening, "From no domestic passenger flights yesterday to 532 flights and 39,231 passengers today, action has returned to Indian skies. With Andhra Pradesh set to resume operations from tomorrow & West Bengal from 28 May, these numbers are all set to increase further."
The first flight on Monday took off from Delhi for Pune at 4.45 am under strict regulations recommended by civil aviation authorities. The first flight from Mumbai was to Patna at 6.45 am.
On May 24, Bengal government announced that Kolkata and Bagdogra airports will not operate any domestic flight between May 25 and 27 but will handle 20 flights each daily from May 28. Moreover, Vijayawada and Vizag airports in Andhra Pradesh will handle just 20 per cent of their pre-lockdown flights from May 26.
Mumbai airport, which is India"s second busiest airport, will handle only 50 flights daily from Monday, the Centre said, adding Chennai airport will see only 25 arrivals per day. There were no limits set on departures from Chennai airport. Moreover, Hyderabad in Telangana will handle just 30 flights every day from Monday, the government said.
With the aviation sector reeling under severe stress due to the coronavirus-triggered lockdown that began on March 25, the government had last week announced resumption of domestic flight services from May 25 under specific rules and guidelines.
It had set a cap on ticket pricing, made wearing of face masks by passengers mandatory, no food served onboard planes and making available details of medical conditions by travellers through the Aarogya Setu app or by filling up of a self-declaration form.
The app gives colour-coded designation to users according to their health status and travel history. It helps the users know if they were near anyone who tested COVID-19 positive.
Kanpur encounter: Vikas Dubey's aide, his driver arrested by Maharashtra ATS in Thane
Mumbai: The Anti-Terrorism Squad (ATS) of Maharashtra Police arrested two men including an absconding aide of slain gangster Vikas Dubey in neighbouring Thane on Saturday, an official said.
Arvind alias Guddan Ramvilas Trivedi (46), an aide of Dubey, was allegedly involved in the killing of eight policemen during a raid on the slain gangster's house in Kanpur district.
Trivedi and his driver Sushilkunar alias Sonu Tiwari (30) were arrested from Kolshet area of Thane city, said Vikram Deshmane, Superintendent of Police, ATS.
Trivedi, along with Dubey and others, had fled after the ambush at Bikru village in which eight policemen including a deputy superintendent of police were killed on 3 July, he said.
Officials of the Juhu unit of the ATS in Mumbai got information that Trivedi had landed in Mumbai seeking a hide- out, SP Deshmane said. A team led by inspector Daya Nayak, a former 'encounter specialist' of Mumbai police, nabbed the duo from Kolshet, he said.
During preliminary questioning Trivedi admitted that he and Dubey were involved in the murder of Uttar Pradesh politician Santosh Mishra in 2001 and many other crimes, the SP said.
The ATS has informed Uttar Pradesh Police's Special Task Force (STF) about the arrest, he said.
Dubey, the mastermind of the Kanpur ambush, was killed in an encounter on Friday after he tried to flee following a road accident at Barra area in Kanpur a day after his arrest.
IIT-Madras launches year-long research fellowship programme for undergraduate students
Indian Institute of Technology, Madras has introduced a year-long Young Research Fellow (YRF) programme. The course is inspired by Massachusetts Institute of Technology's Super-UROP programme, reported The Indian Express.
Those who are studying in their third year of undergraduate course and pursuing a dual degree are eligible to apply for the YRF programme.
According to NDTV, around twenty students will get selected in the first year. Those who get shortlisted for the YRF will receive a monthly honorarium. They will get to participate in an interactive lecture series on research skills and be provided research guidance by the faculty of IIT- Madras.
The fellows will be motivated to get their findings published in reputed peer-reviewed international journals. The faculty will also encourage them to present their work at high-quality international conferences, for which they will be paid allowances.
The alumni batch of 1979 of IIT-Madras concenptualised this programme, reported India Today. They have worked on the programme's structure, besides handling fund-raising, financial strategy planning and marketing for it. The batch will also be providing mentorship to the fellows.
"At a time when India is talking of self-reliance, this programme aims to create an interest in deep tech research among some of the best and brightest students in India," India Today quoted Prof. Mahesh Panchagnula, Dean (Alumni and Corporate Relations), IIT-Madras, as saying.
He also thanked the alumni class of 1979 for their contribution to the YRF programme. "The class of '79 has championed a unique programme that is both timely and innovative," he said.
Prof. Anantha Chandrakasan, Dean of Engineering, MIT, is credited for founding MIT's Super-UROP programme. Chandrakasan also expressed views on the YRF programme, saying the involvement of undergraduates in research will help them in deeper learning and innovation.
IIT-M in June was ranked the best educational institute in the country, according to the National Institutional Ranking Framework (NIRF) 2020 list released by the Union Human Resource Development Ministry. It secured 85.31 points to get to the top.
The second and third spots were bagged by the Indian Institute of Science (IISc) and the Indian Institute of Technology, Delhi, respectively.
UP Board begins advance registration for Class 9 and Class 11; apply before 25 August at upmsp.edu
The deadline for advance registration for Class 9 and 11 in schools affiliated to the UP Board is 5 August. As per a notification by the Uttar Pradesh Madhyamik Shiksha Parishad (UPMSP), the admission process for these two classes will continue till 25 August. The notification was released on Thursday.
According to Hindustan Times, there are more than 28,000 schools in the state that come under the jurisdiction of the UP Board.
Those who are applying for admission will be eligible to take UP Board's class 10 and 12 examinations as regular students in 2022.
Principals of the schools concerned will have to deposit a challan of Rs 50 per student as an advance registration fee, which will be put in the government treasury, reported News18.
Head of schools will be issued a checklist regarding the details required for the scrutiny of all students registering for Class 9 and 11. The vetting process will take place between 26 August and 5 September. Those applying for admission will be allowed to make correction in online application form from 6 to 20 September.
Principals will be required to deposit a list of students along with the photographs of each on the list and receipt of the registration fee at their respective office of the district inspector of schools (DIoSs) by 30 September.
Students have to visit the official website of the UPMSP at https://upmsp.edu.in/ to register. They can also apply using the direct link – https://prereg.upmsp.edu.in/.