Amazon account used for buying chemicals for making IEDs for Pulwama attack: NIA
SRINAGAR: The National Investigation Agency (NIA), which on Friday (March 6, 2020) arrested two more persons in connection with the Pulwama attack case, claimed that an Amazon online shopping account was used to procure chemicals for making IEDs. One of two men arrested by the NIA disclosed that he used his Amazon online shopping account…
SRINAGAR: The National Investigation Agency (NIA), which on Friday (March 6, 2020) arrested two more persons in connection with the Pulwama attack case, claimed that an Amazon online shopping account was used to procure chemicals for making IEDs.
One of two men arrested by the NIA disclosed that he used his Amazon online shopping account to procure chemicals for making IEDs, batteries and other accessories on the directions of his Pakistan-based terror outfit Jaish-e-Mohammad (JeM) handlers.
The anti-terror probe agency had arrested two more accused – Waiz ul Islam and  Mohd Abbas Rathar – in Kashmir in connection with the Pulwama attack in which at least 40 CRPF personnel were killed. 
Waiz-ul-Islam (19) hails from Srinagar's Bagh-e-Mehtab locality while Mohammad Abbass Rather (32) is from Hakripora village in Pulwama. With their arrest, the number of those arrested in the case in the past week has risen to five.
During initial interrogation, accused Waiz ul Islam disclosed that he also personally delivered the items to the JeM terrorists after procuring the incriminating material online as a part of the conspiracy to carry out the Pulwama attack.
​Accused Mohd Abbas Rather is an old Over-Ground Worker (OGW) of JeM. He has also admitted to having given shelter to Jaish terrorist Mohd Umar (IED expert) at his home.
He also harboured JeM terrorists Adil Ahmad Dar, Sameer Ahmed Dar and Kamran (Pakistani) at his house a number of times in the run-up to the Pulwama attack. 
Rathar also facilitated safe shelter for the JeM terrorists, including the suicide bomber Adil Ahmed Dar and others, at the house of the accused Tariq Ahmed Shah and his daughter Insha Jan of Hakripora, Pulwama, who have already been arrested by the agency.
​The two accused will be produced before the NIA Special Court at Jammu on Saturday.  
%%custom_my_meta_value%%
Tamil Nadu govt issues new testing guidelines for all incoming travellers, amid spike in coronavirus COVID-19 cases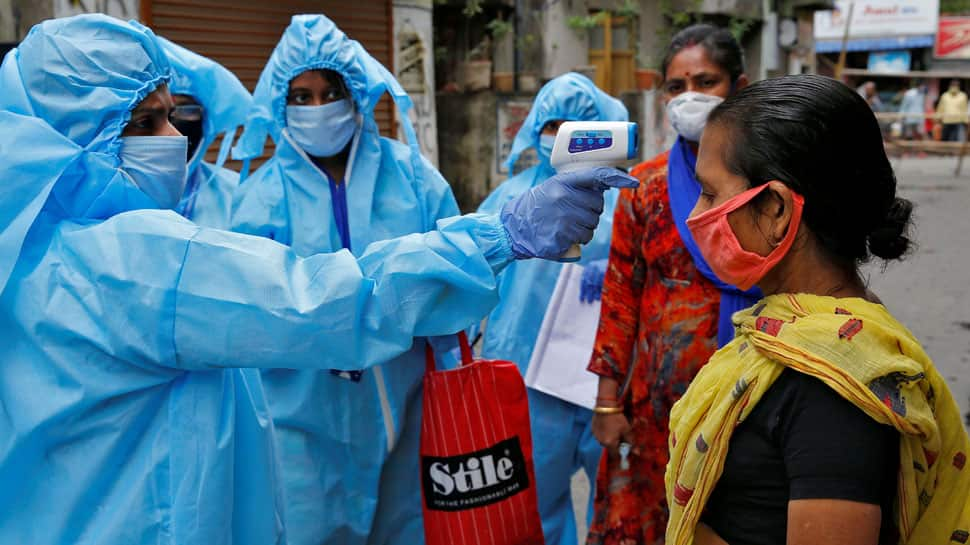 In view of the rising coronavirus COVID-19 cases in Tamil Nadu, considering the risk of increased transmission given the high number of inter-state, inter-district travellers (based on government-issued E-passes) and ongoing repatriation of Indian nationals from foreign countries, the state government has issued a new set of guidelines for testing incoming travellers.
So far, nine persons who had landed in Chennai via Vande Bharat repatriation flights had tested positive for the coronavirus. While there is a sharp spike in cases over the last week, the state government has permitted a gradual return to normalcy. This has meant that private companies and most standalone shops are open in all non-containment zones of the state, as per stipulated timings and social distancing norms.
Persons from other countries: All persons to be tested on arrival and if tested positive the individual(s) would be admitted in a hospital. In case of a negative result, they will be kept in government-provided institutional quarantine/hotels (on a paid basis). A follow-up test would be taken after the initial 7-day quarantine, and if that result is also found negative the person/s can be sent for home quarantine for the next 14 days. 
Persons from other States/Union Territories: 
Tests will be conducted on all persons coming into Tamil Nadu from all states and Union territories. In case of a positive result, they would be admitted to hospitals. In case of a negative result, the passengers would have to be under government-provided institutional quarantine facility for 7 days (for persons coming from hotspot states such as Maharashtra, Gujarat, Delhi). After 7 days if they display no symptoms, they can be sent for home quarantine for 7 days, or they can continue in government quarantine if they do not have facilities at home to be under quarantine. 
Persons from non-hotspot states who test negative may be sent into a 14-day home quarantine or institutional quarantine (in case of facilities are not available at home).
Persons travelling between Tamil Nadu's districts: Testing to be done only for those coming with symptoms, all individuals to undergo home quarantine for 14 days.
Exemptions: 

* Terminally ill patients, individuals requiring immediate medical attention in a hospital 

* Persons who are due to attend the funeral and ritual associated with the death of an immediate family member

* Pregnant women 

* Elderly persons over the age of 75 years and requiring assistance 
All the above categories claiming medical emergency will be subjected to check up by a medical team to confirm the emergency. Relaxation will not be given for any other category. Persons who seek an exemption in the above categories must submit full detail along with their representation in advance to concerned authorities. 
Avalanche hits Indian Army post in north Sikkim, soldier missing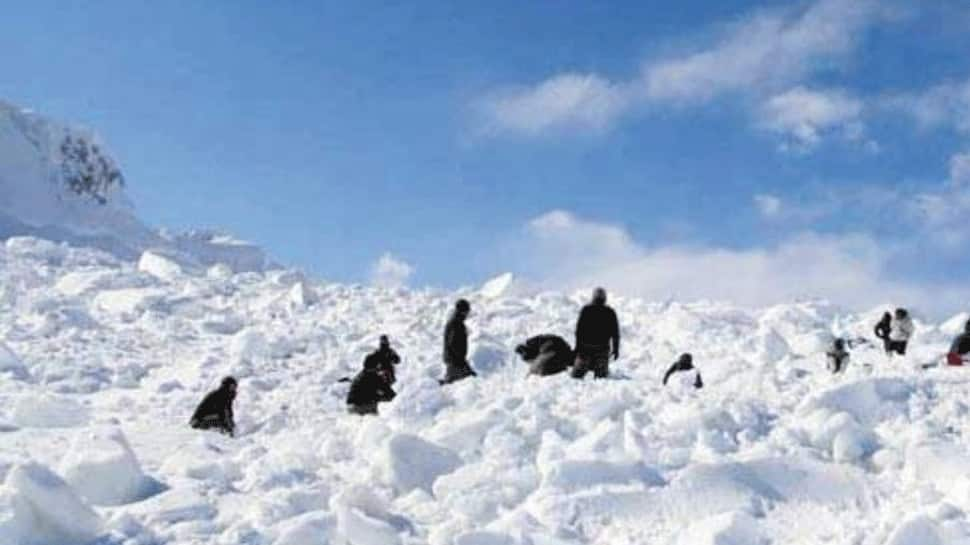 A soldier went missing after an Indian Army post was hit by an avalanche in North Sikkim on Thursday.
SIKKIM:  A soldier went missing after an Indian Army post was hit by an avalanche in North Sikkim on Thursday.
According to reports, am Army patrolling-cum-snow clearance party of 17-18 personnel was hit by snow slide in the Lugnak La area of Sikkim on Thursday.
Except for one soldier, all others trapped under snow had been rescued, the Army said.
"A patrolling-cum-snow clearance party, comprising 17-18 soldiers, came under snow slide. All recovered except one soldier. Intense search is in progress," the army said.
In a similar incident earlier, Lance Naik Sanjeeva Reddy, who was operating a dozer in the snowbound high-altitude areas of Sikkim, was hit by an avalanche on April 11.
Maharashtra government likely to extend lockdown till May 31 amid rising cases of coronavirus COVID-19 in state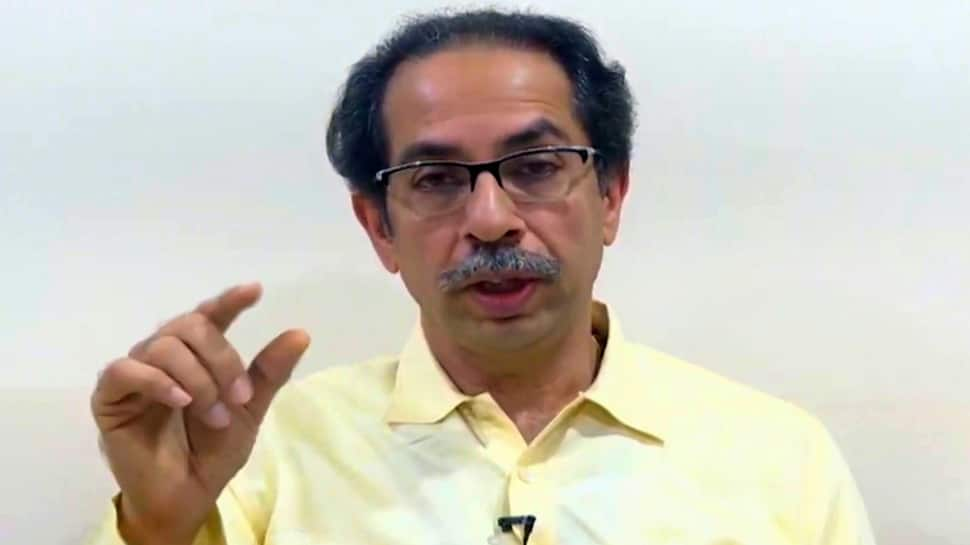 In view of the increasing cases of coronavirus COVID-19 in Maharashtra, the state government has decided to extend the lockdown till May 31, said sources on Thursday. However, the government's decision will be officially announced within a couple of days.
A two-day meeting of the ministers of Shiv Sena, NCP and Congress reviewed the situation arising out of the deadly virus in the state. Simultaneously, there was a discussion on extending the lockdown and bringing the economy back on track in a phased manner in the state.
According to sources, in the meeting, it was agreed to extend the lockdown. Also, it was decided to relax the areas which are not in the containment zones, but the areas which are in the red zones will not be given any exemption. 
Extending the lockdown doesn't harm the state's economy, so business establishments and industry businesses may be given a conditional exemption to start their operations in areas where coronavirus has little impact.
It is worth noting that the first lockdown in Maharashtra began on March 25, just like the entire country. The second lockdown began on April 14. The third lockdown began on May 3, ending on May 17. After this, the fourth phase in Maharashtra can be from May 18-31.
Significantly, Maharashtra is the most coronavirus infected state in the country. On May 13, the number of coronavirus positive patients in Maharashtra increased to 25,922. By evening, the death toll from coronavirus in Maharashtra had risen to 975. As far as Mumbai is concerned, by the number of coronavirus positive patients stands at 15,747. At the same time, a total of 596 people have lost their lives from coronavirus in Mumbai.