What motivated Goldie Behl to work through Sonali Bendre's cancer treatment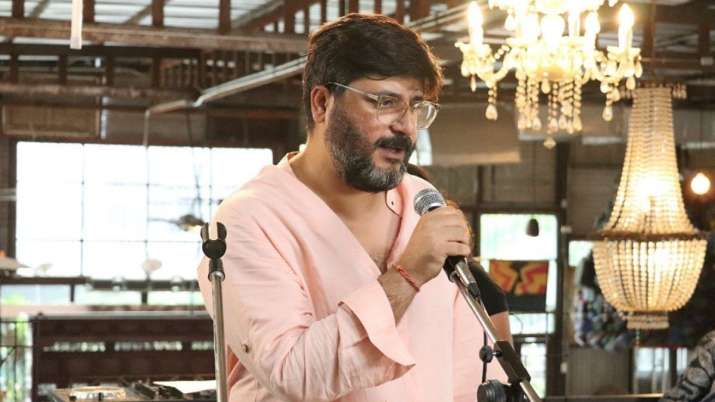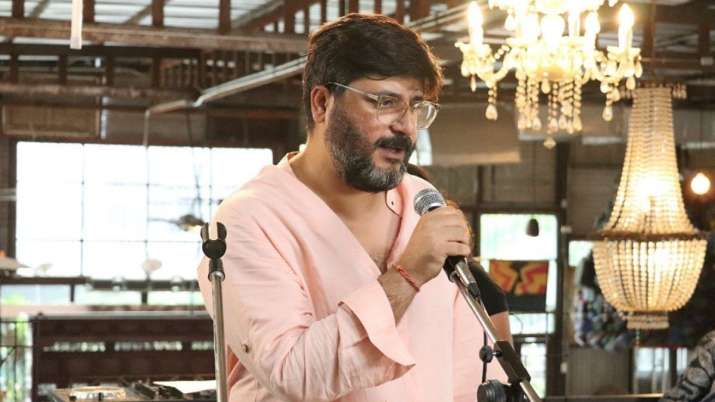 Actress Sonali Bendre has always spoken about what a wonderful support system her husband, filmmaker Goldie Behl, has been all though her cancer treatment in New York. However, few are aware that Goldie did not neglect work owing to the trials that the couple has faced. Constantly at Sonali's side through the testing times, Goldie also kept working in the Big Apple. He wrote a major portion of his show "RejctX" sitting in New Yorks Central Park.
Cutting a pragmatic picture when asked what kept him going, Goldie quipped: "You have to pay the bills."
"Honestly speaking, we were very positive and confident that we will overcome the tough phase. At that point, we also needed to keep our mind occupied, and one can't sit idle for long. You have to keep moving forward in life. So, whenever I got time I used to go to Central Park, sit there and write. I would observe people, their culture. All of that helped me build the characters for 'RejctX'," Goldie told IANS.
Earlier, filmmaker Goldie Behl had revealed that he put on hold all his big screen ventures after actor-wife Sonali Bendre was diagnosed with cancer in 2018, and now wants to focus telling stories on the digital platforms. Behl, who made his digital debut with ZEE5's "RejctX" last year, said going to New York for Sonali's treatment for six months, was life altering for the family. "The film slate has not been affected by COVID-19, I have put it on hold for the moment. I am focusing more of my energies, ever since 2018, after I went to New York with Sonali, it was a life altering situation for all of us."
The second season of "RejctX" features Esha Gupta, Sumeet Vyas, Anisha Victor, Ridhi Khakhar, Pooja Shetty, Saadhika Syal, and Ayush Khurrana among others. The teen-drama thriller streams on ZEE5.
More Bollywood stories and picture galleries
For all latest news and updates, stay tuned to our Facebook page
Music director Wajid Khan of Sajid-Wajid passes away; shocked Bollywood pays tribute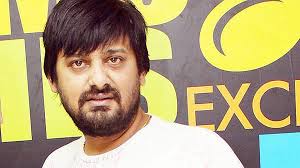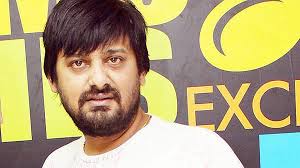 Music composer Wajid Khan of Sajid-Wajid duo passed away today. He recently composed Salman Khan's songs 'Pyaar Karona' and 'Bhai Bhai. The news was confirmed by Salim Merchant on social media. Confirming the same, he wrote, " Devastated with the news of the passing away of my brother Wajid of Sajid -Wajid fame. May Allah give strength to the family Safe travels bro @wajidkhan7 you've gone too soon. It's a huge loss to our fraternity. I'm shocked & broken . Inna Lillahi wa inna ilayhi raji'un"
Sajid-Wajid duo made their Bollywood debut with Salman Khan's Pyaar Kiya Toh Darna Kya in 1998, and later composed many albums for the Salman's films, including Chori Chori, Hello Brother, Mujhse Shaadi Karogi, Partner, Wanted and Dabangg franchise. Most recently, Sajid-Wajid composed Salman's 'Bhai Bhai' and Pyar Karona songs that launched on Salman's music channel on YouTube.
Bollywood celebrities expressed shock and they took to Twitter to pay tribute to Wajid.
Priyanka Chopra tweeted, "Terrible news. The one thing I will always remember is Wajid bhai's laugh. Always smiling. Gone too soon. My condolences to his family and everyone grieving. Rest in peace my friend. You are in my thoughts and prayers. @wajidkhan7"
Shweta Pandit wrote on Twitter, "Devastated! Mere @wajidkhan7 bhai, always full of life, so talented, encouraging and one of the most caring people ive met in our music industry, you've left us so soon. Wajid bhai, may God keep you safe in his arms. Your music keeps you alive with us! Im so broken with this news." 
She further wrote in another tweet, "Just last month, @wajidkhan7 bhai texted, telling me to take care in Italy due to #COVID19 and today im shocked that he passed away due to Covid. He sent me so so many blessings for my baby girl just a few weeks ago. Life can take such harsh turns in just a matter of days ??"
Harshdeep Kaur wrote on Twitter, "Extremely sad to hear about @wajidkhan7 ji… Gone too soon!! May god bless his soul"
Sona Mohapatra posted on Twitter, "Heartbreaking news. Wajid no more. Spent time on the SRGMP show with him as a co-judge & he was so kind & generous. I know he was ailing for a while, regret not picking up the phone on him in this lockdown. Stunned & sad."
Wajid Khan began his career as a singer with the 2008 movie Partner. He has sung popular numbers like 'Hud Hud Dabangg', 'Jalwa', 'Chinta Ta Ta Chita Chita' and 'Fevicol Se' among others.
Ekta Kapoor, JD Majethia and others welcome Maharashtra govt's move to resume filming projects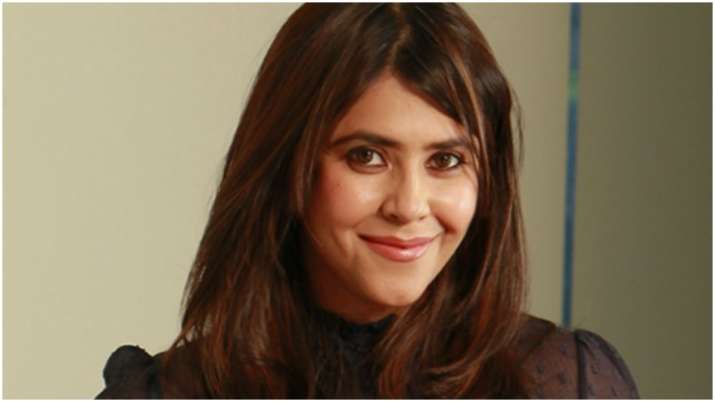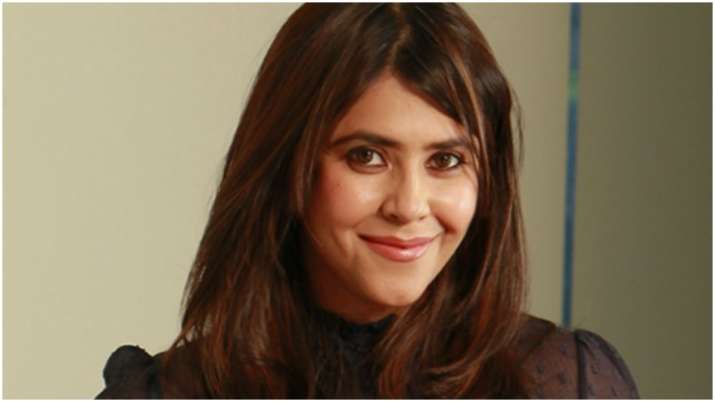 Members of the entertainment industry, including producer Ekta Kapoor, actor-director JD Majethia, filmmaker Ashoke Pandit, on Sunday expressed gratitude towards Maharashtra government for allowing the shooting of films, TV serials and web series with conditions laid down to contain the spread of the coronavirus. Shooting for films and other production activities have remained suspended since mid-March in view of the COVID-19 pandemic.
Issuing a Government Resolution (GR), the Cultural Affairs Ministry said that producers will have to conduct pre-production and post-production works by adhering to the guidelines laid down by the government.
Majethia, chairman, TV wing, Indian Film and Television Producers Council (IFTPC), said the move has come as a relief.
"It feels great. It (the industry) was shut for so long, we thought it'd not open by June 15. This is much faster than what we expected. We thank the CM of Maharashtra for doing this wonderful job. He has pleasantly surprised all of us. This industry is Mumbai's pride. "It will now reach every household and bring smiles, happiness to everyone with fresh content. This was an important decision. t'll bring cheer all across, it's a big relief," Majethia told PTI.
Kapoor also expressed her gratitude to Maharashtra Chief Minister Uddhav Thackeray for allowing the commencement of shoots.
"Would like to express my sincerest gratitude to the honourable @CMOMaharashtra Uddhav Ji, for considering our requests to begin work in a phased out manner by easing restrictions on films and television shooting.
"Special thanks to Adesh Bandekar and Nitin Vaidya for their relentless efforts to help the industry return to work,with new guidelines that still keep an individuals health above all else," she tweeted.
BN Tiwari, president of Federation of Western India Cine Employees (FWICE), said the decision has come at a time when workers were on the verge of losing hope.
"Some had already left for home. This announcement has ignited hope that others will now stay. We are so thankful for this decision. There are several challenges ahead of us. But this was very much needed. This will make the industry come alive," Tiwari told PTI.
Both Majethia and Tiwari said the industry insiders will now schedule meetings with broadcasters, federations and associations to chalk out a plan to restart the shooting.
"The process now will be that whoever wants to shoot should start getting ready to meet the guidelines. It can't be like they shoot today and go back to their place tomorrow because everyday test isn't possible.
"One would have to work carefully now. It's a creative work and naturally you wouldn't want to compromise. But even if one member tests positive for COVID-19, the entire cast and crew will be quarantined. There are several challenges, but the move is welcome," Tiwari said.
Pandit, president of Indian Film and Television Directors' Association (IFTDA), said while he welcomes the decision, the move comes with its own set of challenges.
He said, some of the Government Resolutions, including the mandatory presence of a doctor, nurse and ambulance on every set is not feasible.
"You can do it area wise, which is what we had suggested. On an average, there are 65-70 sets a day in Mumbai. How can you have that many ambulances and doctors there when they are in shortage?" he asked.
The producer said another suggestion from the government that the actors or crew members above the age of 65 shouldn't be allowed on set is unfair.
"There is an age restriction on the set. How can you do that? That way actors like Amitabh Bachchan, Mithun Chakraborty, Anupam Kher, can't work. There are senior technicians of that age.Everyone has the right to work and while we all are concerned about our health, this seems impractical.
"Federation will make a presentation to the government but certain things have to be rethought. The intentions are on point, but we will make an appeal to the government," he told PTI.
According to the Government Resolution, producers will have to apply to managing director of the Maharashtra Film, Theatre, Cultural Development Corporation, the Dadasaheb Phalke Chitranagari in Goregaon, Mumbai, and to district collectors outside Mumbai for resuming shootings.
The order stated that social distancing norms will have to be followed strictly with focus on personal hygiene.
Earlier in the day, the state government extended the lockdown in containment zones till June 30 and announced easing of restrictions and phase-wise resumption of activities in non-containment regions under the "Mission Begin Again.
16-page directive lays down shooting guidelines for film industry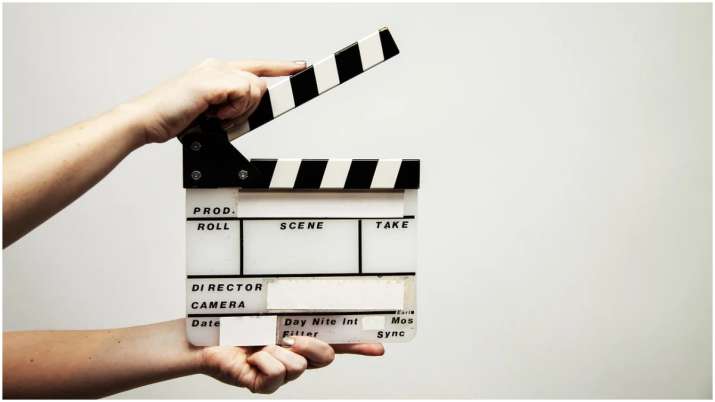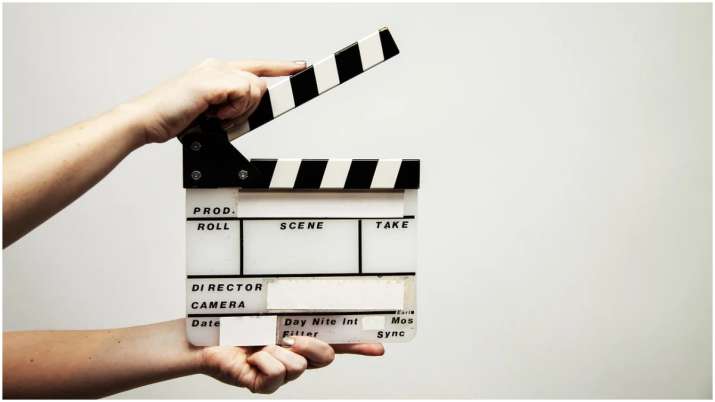 A 16-page official directive comprising guiding principles has been issued for the restart of the media and entertainment industry. The guidelines pertain to managing COVID-19 risks on sets and in edit facilities, and the utilisation of offices, tents, and trailers, as well as domestic travel to location of cast and crew.
Shooting has to be done in a completely locked down environment and adhering to government rules. The directive talks of the optimum crew that can be allowed on set, and also lays down medical and administrative decorum to be followed on set. It also lays down guidelines on handling of shooting equipment by crew.
The artiste and staff management guidelines stress upon the use of masks, gloves being optional, and the overall use of video and audio conferencing wherever possible. The directive also lays down protocols for location management, staffing, as well as norms to be followed by individual departments such as art, electric, wardrobe, camera, sound and catering departments.
In a nutshell, these are the guiding principles that will matter when filming activity resumes:
It is important to spread awareness of precautions and symptoms of the disease, besides the necessity of regular temperature and oxygen level checks. The notice stresses on handwashing, sanitation and respiratory hygiene.
It has been suggested that larger tents be used, and that there should not more than five people on a trailer. Proper ventilation at indoor locations is a must. Deliveries should be handled outside office space, and disposable plates and cups should be used. Sanitising wipes at printer stations, and the continuous disinfecting of light switches, remote controls etc has also been stressed upon.
It has been suggested that crew strength on any set has to be minimized to 33 per cent of what it used to be pre-COVID, and that all member should carry essential identification. Aarogya Setu app should be installed on compatible devices and floor markings will be essential for social distancing. The presence of ambulance, trained housekeeping staff and medical personnel on set has been stressed upon. Temperature and health check of all entering a set is a must.
There has to be special facility to deal with pregnant cast and crew members, as well as those above 65. No audience will be allowed on sets of fiction or non-fiction shoot, and all members on set have to wear disinfect gear during breaks.
The directive encourages Facetime, Zoom and Skype for remote casting sessions, and advises on the use of mobile phones to check in before entering casting areas. Social distancing during casting session has been stressed upon as well as, wherever possible, the use of face mask during auditions.
Actors can be encouraged to bring some wardrobe from home.
Shooting facilities have to be manned 24/7, and security guards have to be on duty to open and close doors, so that no pone entering or leaving a shooting facility needs to tough doors or door handles.
Lunch breaks have to be staggered. No elaborate sets such as marriage, markets or fight sequences are to be filmed till the COVID threat subsides.
Guidelines suggest the use of disposable palettes for make-up and the need to throw away paper scripts after use, and the need to disinfect hairbrushes and combs.
Temporary clear barriers between actors and alternate shots setups have been advised. In no case shall children below 10 years be allowed on set, and only one acquaintance can accompany a child on the set.
Proper and regular fumigation of shoot location has been insisted upon.
For non-fiction shows, camera placement and seating arrangements have to be done keeping in mind the norms of social distancing.
The directive also suggests that production facilitates accommodation of crew while shoot is on, to avoid threat of spread while travelling to and from work, and also suggests dedicated vehicles for those who do not live nearby studios.
Access between floors have to be controlled and divide studio space into sections for various production teams in the unit, to maintain isolation.
The directive also discourages use of others' phones, and encourages serving box meals, and encourages crew to bring their own food.
That apart, every member of a unit has to undergo a questionnaire, pertaining to information on basics such as if any member of their family has been abroad recently, has local health authority advised quarantine, has anybody in the family had COVID, if the unit member has fever, cough or cold etc.
For television shoots, broadcasters have to obtain permission from local collector where shoot has to take place. For film, due permissions have to obtained by the producer.