Sonam Kapoor Gets Into Twitter War with Ashoke Pandit for Protesting Against Bursting Crackers
Images: Instagram Sonam Kapoor protested against the bursting of crackers at 9pm on Sunday night, which started a war of words between her and filmmaker Ashoke Pandit. Trending Desk Last Updated: April 6, 2020, 5:59 PM IST Share this: Bollywood actress Sonam Kapoor, who is in Delhi with her husband Anand Ahuja and in-laws after…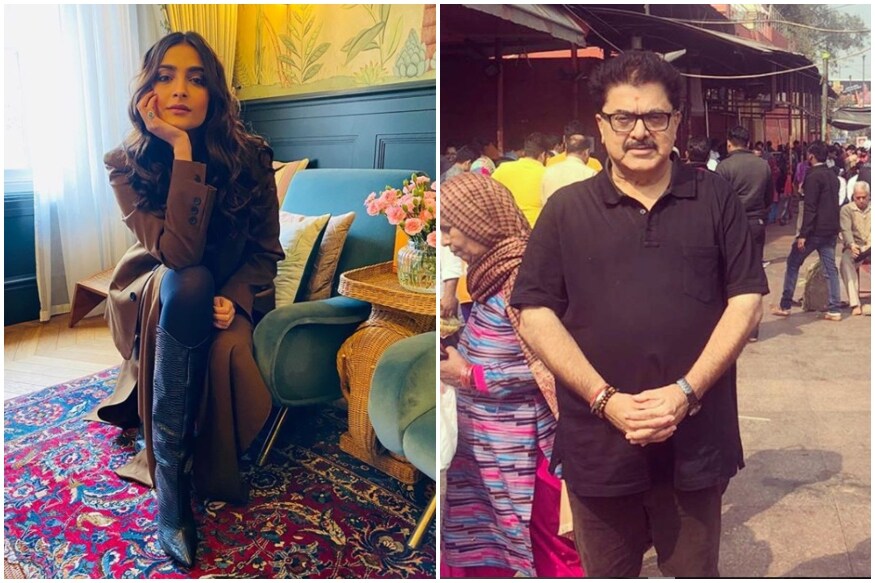 Images: Instagram
Sonam Kapoor protested against the bursting of crackers at 9pm on Sunday night, which started a war of words between her and filmmaker Ashoke Pandit.
Last Updated: April 6, 2020, 5:59 PM IST
Bollywood actress Sonam Kapoor, who is in Delhi with her husband Anand Ahuja and in-laws after returning from London, took to Twitter to condemn the bursting of crackers during PM Modi's 9 minutes at 9pm initiative on Sunday.
She wrote, "People are bursting crackers. Just FYI. The dogs are freaking out. Do people think it's Diwali? I'm so confused (sic)."
Expressing her concern for the wildlife, Sonam wrote, "There was complete peace and quite, and now the birds, dogs and sirens are freaking out in south Delhi because some morons decided to burst fire crackers tonight (sic)."
Soon, netizens started trolling the National Award-winning actress and shared images from her Diwali party.
Filmmaker Ashoke Pandit retweeted her tweet and said, "Sonam ji crackers are burst during celebrations & not only in Diwali? People are trying to be happy in these difficult times. They are at least not spreading d virus like #TabligiJamaat. I wish you would hve condemned this act of terrorism than blaming crackers."
Sonam replied, "Social distancing is a must ashokeji. Also making sure there isn't communal infighting. So that the government can concentrate on doing good like they are. I'm sure you agree. You're a sensible man who believes in being good and kind."
The 34-year-old actress added, "I'm sure you just lit a lamp for solidarity and hope and didn't burst crackers in a celebration. You're not that type of man."
Ashoke Pandit responded, "We all have to maintain social distancing for ourselves & others. Still waiting for your response on #TablighiJamaat & their act of terrorism. They are responsible for so many deaths. They r trrsts. Let's not move around d bush & condemn them."
Ashoke further said, "Yes I lit a lamp like you and prayed to almighty to bring back peace and good health for everyone. I also prayed for the destruction of forces like #TablighiJamatVirus who are a menace to the society."
Later on, Sonam said, "I'm not 'beating' around the bush. Like I said, Social distancing is a must. And ANYONE not following that whether they are Hindu or Muslim or Christian or Sikh is wrong. I'm sure you agree. You must have very important things to do now. I think we both made our point."
On Sunday night, the entire nation participated in PM Narendra Modi's 9 Baje 9 Minute light-out event to express solidarity with people engaged in curbing the outbreak of novel coronavirus.
Anushka Sharma's childhood photo with brother Karnesh is the cutest thing on internet today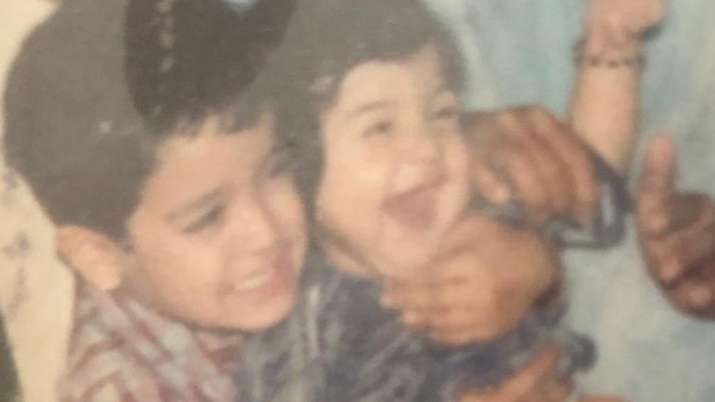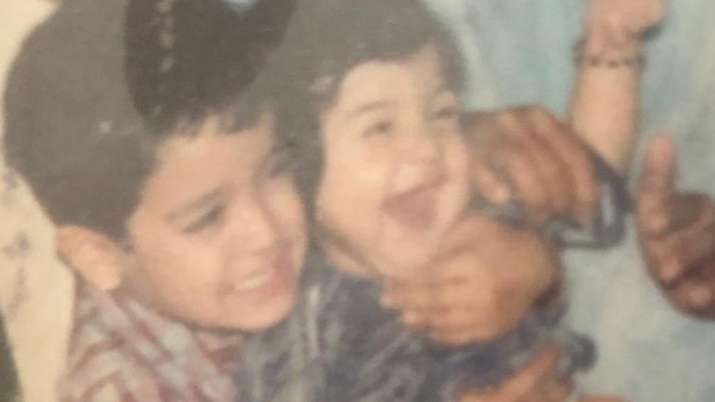 Bollywood actress Anushka Sharma went down the memory lane on Tuesday as she shared an adorable childhood photo with brother Karnesh on Instagram. The picture shows cute little baby Anushka laughing out loud as her brother holds her in his arms. The photo is just too cute for words. The actress shared the photo with a red heart.
Anushka Sharma's brother was quick to respond to the post. Karnesh commented, "the only time I looked thinner than u." Other Bollywood celebrities also commented on the photo and complimented Anushka for her cuteness. 
Anushka Sharma and brother Karnesh have been enjoying the success of their first web series Paatal Lok produced under their banner Clean Slate Films. The thriller drama has been attracting great reviews from all corners. Not just fans, Bollywood celebrities have also been recommending everyone to watch Paatal Lok soon.
Paatal Lok might also have a season 2. talking about the same, Anushka said, "You have to wait and watch to know more about season two. I don't want to divulge too much but let's just say it's quite possible. It's too early to talk about it but yes if Amazon is willing to do it, definitely there will be a second season," Anushka told PTI in an email interview. "We have always stayed true to stories that we want to tell and we will continue to do that. We hope for similar appreciation in the future as well."
On the work front, Anushka Sharma was last seen in Anand L. Rai's Zero opposite Shah Rukh Khan and Katrina Kaif. Then the actress took a break from acting to spend time with her husband Virat Kohli. Currently, the actress is busy making memories with her parents and Virat under home quarantine. She keeps sharing videos of playing board games and goofing around with them on social media.
More Bollywood stories and picture galleries
For all latest news and updates, stay tuned to our Facebook page
Karan Johar expresses heartfelt gratitude to BFF Manish Malhotra for best birthday gift. Guess what it was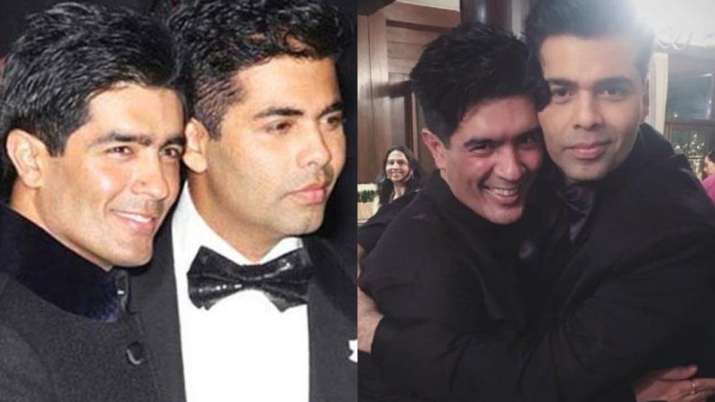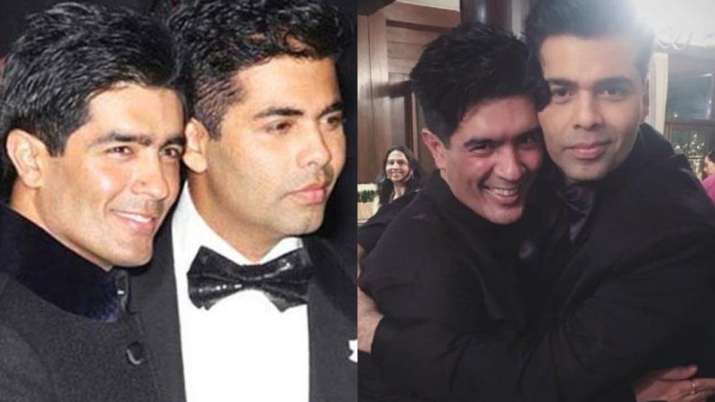 Bollywood ace filmmaker Karan Johar turned 48 on May 25. His birthday fell amid the coronavirus lockdown which is why he ditched the celebrations but cut a cake with his adorable kids–Yash and Roohi and his mother Hiroo Johar. Even though his friends from the industry could not wish him personally, they send their wishes through the medium of social media. However, his BFF and fashion designer Manish Malhotra made sure to make his day special by making a video for him included with messages from his close friends and family. Not only him, but director Punit Malhotra assisted him in editing the video which was around 1 hour 5 minutes long. The director on Tuesday took to his social media account to thank both of them for the gift which he will cherish for the rest of his life.
Taking to Instagram and sharing the photos of both, Karan wrote alongside, "I turned 48 yesterday and was overwhelmed with all the love and wishes that were showered on me..I feel so blessed to have such wonderful friendships around me that are beyond family to me and mine today ….yesterday my dearest and closest friend @manishmalhotra05 made a video for me with messages from my close friends and family…it was the best present I could have ever received …he has been relentlessly following up with everyone for the past week and i was overwhelmed with emotion watching it….it made my day and my year and many years ahead as well….thank you Manish for this will cherish it all my life….I love you so much!!! Have known and been close to you for 28 years now!!!!"
Further he wrote, "Big thank you to my bacha @punitdmalhotra who helped execute and edit this video ( that was 1 hour 5 minutes long) i love you Punit and I can totally believe how Manish must have sat on your head ! Both of you are in my heart forever!"
On Karan's birthday, Manish wished him by writing a long post which read, "Happy Birthday @karanjohar have a peaceful lockdown birthday .. Stay your wonderful , witty self always and the good friend that you have always been and yes the poser to .. see all our pics This is the first time in the 27 years that we have been friends we all won't be with you celebrating but there in spirit and with all our wishes .. You have a good birthday with Yash , Roohi and Hiroo aunty .. lots of love always  #friendsforever."
Meanwhile, Karan even confirmed that two of his household staff were detected positive for coronavirus. The filmmaker has issued a written statement in this regard and sharing the same on Twitter said, "I'd like to inform you that 2 members of our household staff have been tested positive for Covid-19. As soon as the symptoms were detected, they were put under quarantine in a section of our building. The BMC was informed immediately, and the building has been fumigated and sterilised by them as per the norms."
He even said that he along with his mother and kids have taken the swab test and will now remain in self-isolation for the next 14 days for the safety of everyone.
On the work front, Karan Johar will once again don the director's hat for his period drama Takht. The film's cast includes Kareena Kapoor, Alia Bhatt, Vicky Kaushal, Ranveer Singh, Anil Kapoor, Janhvi Kapoor, and Bhumi Pednekar. 
For all latest news and updates, stay tuned to our Facebook page
More Bollywood stories and picture galleries
Rihanna celebrates 15 years in music: Thank you for all the love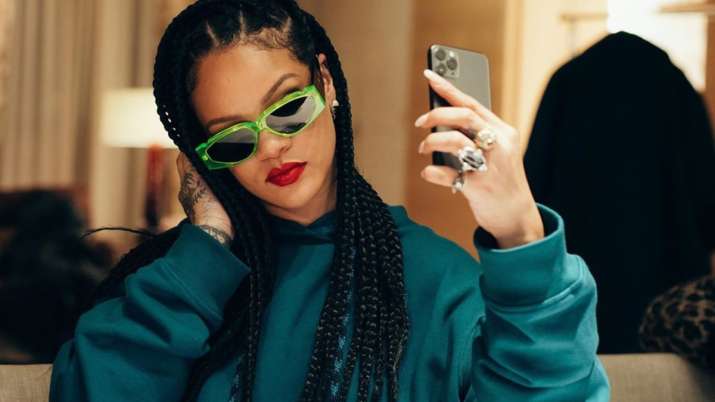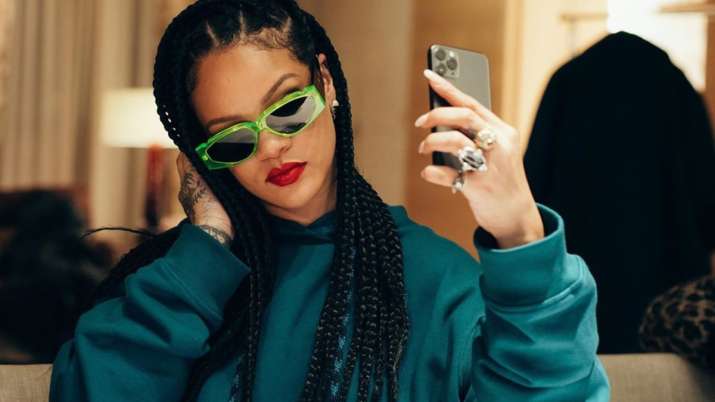 It has been 15 years since pop star Rihanna released her debut single, "Pon de Replay", and the singer has thanked her fans for all the love and support. The 32-year-old musician took to Instagram on May 24 to join the celebration of the song's anniversary on social media, where #15YearsOfRihanna trended.
"Thank you for all the love on this hashtag today! Man this is trippy. Feels like just yesterday I was shaking in the hallways of Def Jam waiting to audition for Jay," Rihanna wrote in an Instagram Story.
"'Pon de Replay' is where it all began…15 years later and I'm here because God led me to you, and you guys have held me up, supported me, tolerated me, loved me, kept it too real with me, and we gon always be connected because of that! (sic)" she said of the song.
The Barbadian singer also thanked 'Navy', her fan group, for standing by her over the years.
"I love you Navy, and I cherish you. I'm so grateful to be gifted you as my fans and family."
The multiple Grammy winner, who has hits such as "Unfaithful", "Diamonds", "Umbrella", "Te Amo", "Russian Roulette", "Work", "Anti" to her credit, dropped her first single on May 24, 2005.
"Pon de Replay" was included on her first studio album, 'Music of the Sun'.
Rihanna has been teasing new for quite some time now. Her last studio album was 'Anti' which was released in 2016.