Akanksha Puri On Ex Paras Chabbra: He Is Still Trending Because Of My Name
Paras Chhabra with Akanksha Puri TV actress Akanksha Puri has blasted her former boyfriend Paras Chabbra over his recent statement in which he said that she's only known as "my ex." News18.com Last Updated: April 1, 2020, 11:51 AM IST Share this: TV actress Akanksha Puri has blasted her former boyfriend Paras Chabbra over his…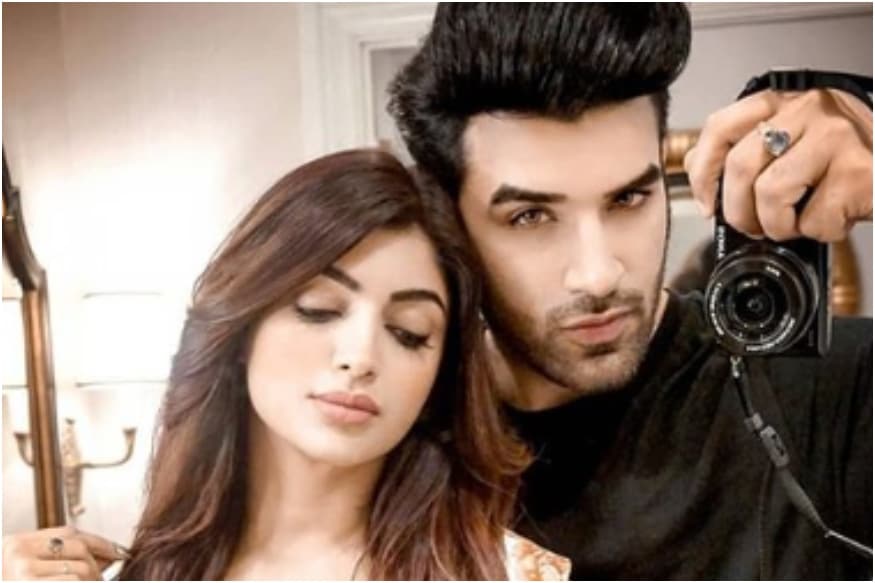 Paras Chhabra with Akanksha Puri
TV actress Akanksha Puri has blasted her former boyfriend Paras Chabbra over his recent statement in which he said that she's only known as "my ex."
Last Updated: April 1, 2020, 11:51 AM IST
TV actress Akanksha Puri has blasted her former boyfriend Paras Chabbra over his recent statement in which he said that she's only known as "my ex."
In an interview Akanksha said, "He is used to feeling insecure when people used to call him my boyfriend." The actress shared an anecdote when Paras entered her show Vighnaharta Ganesh as Raavan for a track of three months. During that time, a newspaper ran the headline 'Akanksha Puri's boyfriend Paras Chhabra to play Raavan on the show in which she plays Parvati,' which did not go down well with him.
"He was very upset with the article and even called the editor and had a huge argument with her for the headline, as he said that earlier he was known as Sara (Khan)'s boyfriend and now he cannot take the tag of Akanksha's boyfriend," she said. This embarrassed Akanksha and she had to apologise on his behalf.
On the same day, Paras had to shoot for Vignharta Ganesh, while Akanksha had her off. Aware that he might create a scene on the set, she had requested her friend Kuldeep Singh (who played Vishnu), to keep him calm.
"Even Kuldeep told me that he disrespected me a lot and no boyfriend talks like this about his girlfriend to a third person, he has no respect, think before u go ahead with this guy," she said.
"Also my production was not happy with his behavior as he used to report late, not learn his lines and used to say I won't shoot much. He even had issues with dubbing so they had to get a dubbing artist for him," said Akanksha, adding that "They even stopped his last cheque because of all this."
"I don't have an identity but you can see it's ironic that the same Paras who claims that I am using his name for publicity, keeps taking my name in every interview, in spite of doing two reality shows back to back. He is still trending because of my name and not been able to sell anything as," the actress was quoted.
Paras and Akanksha's three-year-long relationship came to a bitter end after the former's entry in the reality show Bigg Boss 13. Paras' proximity with his co-contestant Mahira Sharma is known as one of the biggest reasons of their breakup.
Follow @News18Movies for more
14 years on, Kajol recalls 'Fanaa' memories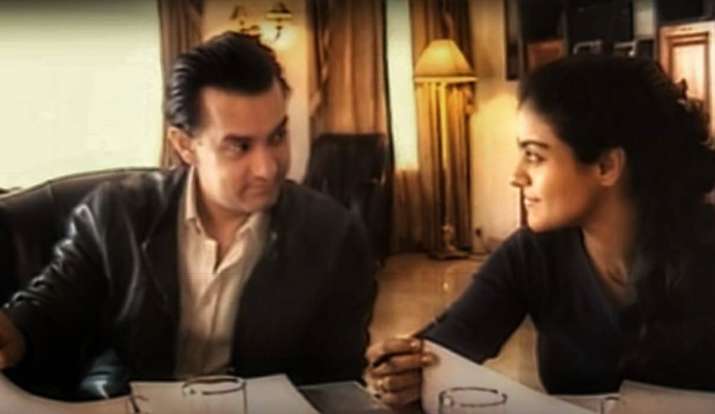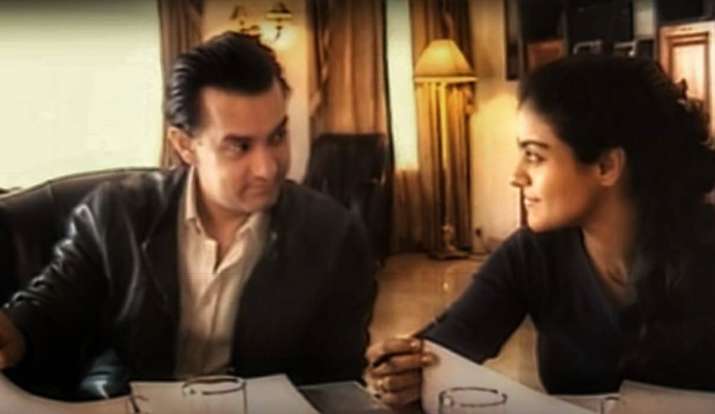 The Aamir Khan–Kajol blockbuster "Fanaa" was released 14 years ago on this date. Recalling the shooting memories, Kajol posted a throwback picture on Instagram where she can be seen reading the script along with Aamir. "Bts this was preshoot. And as usual the film was quite different from what we read on paper. Still remember Poland and how much fun we had there," she captioned.
Directed by Kunal Kohli, the 2006 romantic drama is about the romance between a blind girl (played by Kajol) and a terrorist (essayed by Aamir). The Yash Raj Films' production marked Kajol's comeback after a five-year maternity leave from Bollywood.
The film also features the late actor Rishi Kapoor besides Tabu in an important cameo and Kirron Kher.
"Fanaa" had superhit music. Incidentally, this was the last major release together of the sibling composer-duo of Jatin-Lalit, who parted ways soon afterwards.
Vidya Balan turns producer with short film Natkhat, shares first look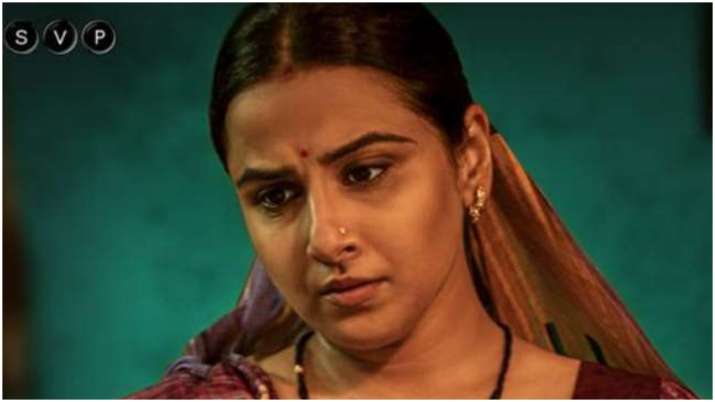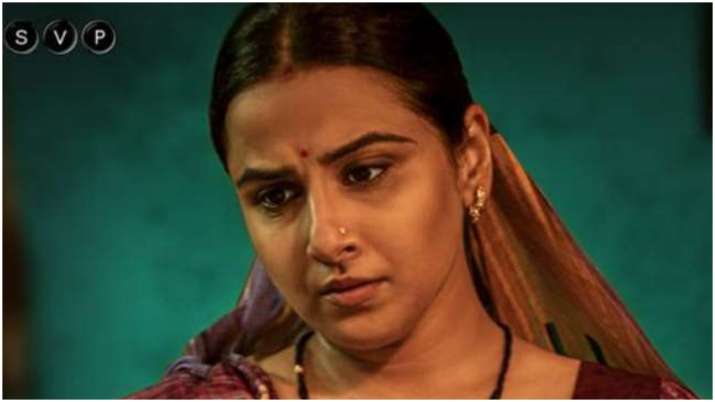 Vidya Balan, one of Bollywood's most versatile actress, has now turned a producer. The Mission Mangal actress has produced a short film called Natkhat. in which she also plays the lead role. Vidya Balan shared the first look of the film on social media where she can be in a rural avatar. "Ek kahaani sunoge…?" Presenting the first look of my first short film as producer and also as an actor #Natkhat. @rsvpmovies #ronniescrewvala @sanayairanizohrabi @shaanvs @annukampa_harsh", wrote Vidya Balan on Instagram.
Natkhat is produced by Ronnie Screwvala along with Vidya Balan. In the film, Vidya is playing the role of a mother named Surekha. The film is directed by Shaan Vyas. 
The release date or medium for the short film is not announced yet.
Vidya Balan in an earlier interview to Bollywood Hungama said that through Natkhat they have tried to show that change has to begin at home. In the film, the mother tries to change a child's perspective of power equation, gender equality, respect and more through stories. She added that they are considering releasing the film on the web. They were supposed to take the film to film festivals first, but it has been cancelled. She said that some OTT platforms have shown interest in the film and they are now evaluating their options and want to make sure that the film reaches every school in the country. 
Besides Natkhat, Vidya Balan's much-awaited biopic on the life of mathematician Shakuntala Devi who was regarded as the human-computer will release on OTT platform. The film will be released on Amazon Prime, but the release date has yet to be disclosed by the makers.
Ajay Devgn starrer The Legend Of Bhagat Singh song 'Des mere' gets corona warrior edition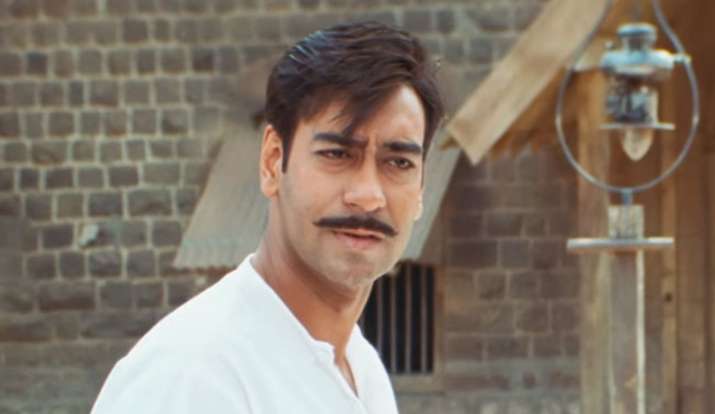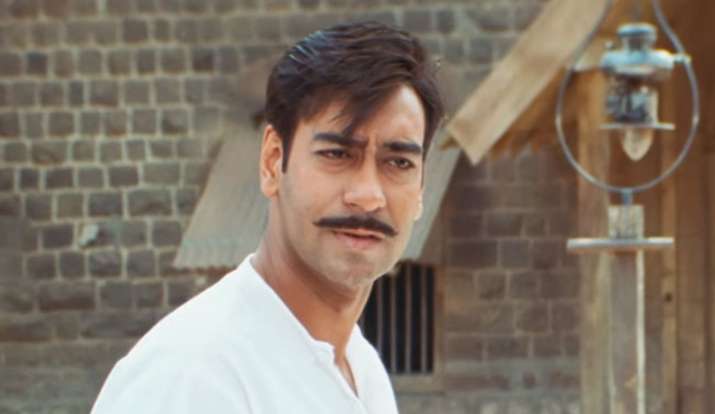 "Des mere des", sung by Sukhwinder Singh and AR Rahman for the 2002 Ajay Devgn-starrer "The Legend Of Bhagat Singh", has got a special edition. The aim of the song is to lift spirits of people and instil a sense of pride for "corona warriors". The new video gives a glimpse of the best of India, reminding people that the country has always overcome difficulties.
"It is in these tough times where we need to remind ourselves of who we are and where we belong. We are the citizens of this great country who are not only fighting the pandemic but also helping other countries. Time and again Indians have proved that we can fight anything," said Ajay, who had played freedom fighter Bhagat Singh in the 2002 film.
— Tips Films & Music (@tipsofficial) May 26, 2020
Kumar Taurani of Tips Music believes the song will "awaken the patriot in you and lift your spirit of nationalism".