Urban dogs more fearful than their rural counterparts
In a recent survey taken on the behaviourism of dogs, it came to notice that dogs that live in urban environments were observed to be more fearful than those living in rural environments.Social fearfulness in dogs is particularly associated with fearfulness related to unfamiliar human beings and dogs.The study was conducted at the University of…
In a recent survey taken on the behaviourism of dogs, it came to notice that dogs that live in urban environments were observed to be more fearful than those living in rural environments.
Social fearfulness in dogs is particularly associated with fearfulness related to unfamiliar human beings and dogs.
The study was conducted at the University of Helsinki, with the help of a dataset pertaining to nearly 6,000 dogs. The dataset was selected from a larger set of data, a behavioural survey encompassing almost 14,000 dogs.
Based on the survey, inadequate socialisation of puppies to various situations and stimuli had the strongest link with social fearfulness.
From the survey, it was clear that the living environment also appears to make a difference, as dogs that live in urban environments were noticed to be more fearful than dogs living in rural environments.
Jenni Puurunen, a postdoctoral researcher at the Faculty of Veterinary Medicine, University of Helsinki said: "This has not actually been previously investigated in dogs. What we do know is that human mental health problems occur more frequently in the city than in rural areas. However, further studies are needed before any more can be said about causes pertaining to the living environment."
The same social fearfulness was also seen as more common among neutered females and small dogs.
In support of the research, activity is another factor associated with fearfulness
Fearful dogs were less active than bolder ones, and their owners also involved them in training and other activities significantly less often.
"Of course, the lesser activity of fearful dogs can also be down to their owners wanting to avoid exposing their dogs to stressful situations. It may be that people just are not as active with fearful dogs," Professor Hannes Lohi from the University of HelsinkiLohi pointed out.
Furthermore, significant differences between breeds were identified in the study.
Spanish Water Dogs and Shetland Sheepdogs expressed social fearfulness the most, while Wheaten Terriers were among the bravest breeds.
The Cairn Terrier and the Pembroke Welsh Corgi expressed only a little fearfulness towards other dogs.
(This story has been published from a wire agency feed without modifications to the text. Only the headline has been changed.)
Modi, Fadnavis should stop dreaming 'Mungerilal ke sapne' of toppling Maharashtra government: State minister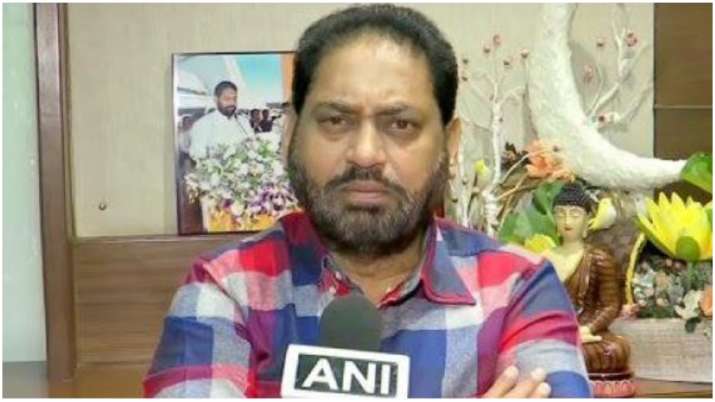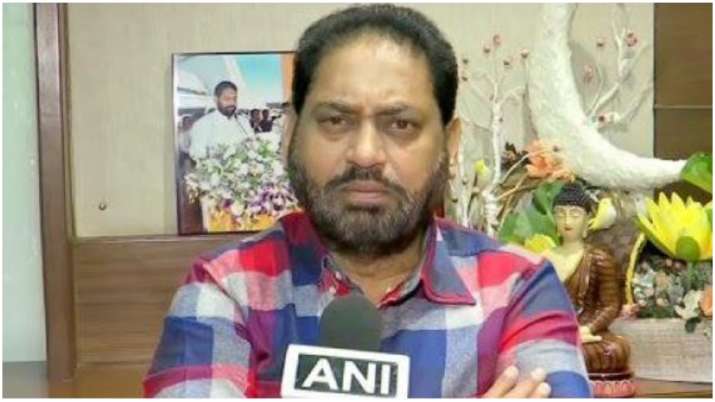 In a direct challenge to Prime Minister Narendra Modi and former Maharashtra CM Devendra Fadnavis, current Maharashtra Minister Nitin Raut asked them to stop dreaming 'mungerilal ke sapne' (building castles in the air) of toppling Maharashtra government. Chief Minister Uddhav Thackeray presides over Maha Vikas Aghadi government formed by Shiv Sena, Congress and Nationalist Congress Party (NCP). The alliance robbed BJP off a chance to form a government after 2019 Maharashtra elections. BJP is the single largest party in Maharashtra Legislative Assembly.
Nitin Raut, a member of Congress party, was seen warning the BJP in a video clip.
"BJP is trying to topple the state government. Modi and Fadnavis should stop dreaming 'mungerilal ke sapne'. Everyone should unite in a battle against corona. But they [BJP] do not have any shame left," Raut can be heard as saying in the video.
Watch the video below:
BJP yahan pradesh ki sarkar girane mein lagi hui hai. Mungeri lal ke haseen sapne dekhne ka kaam Narendra Modi aur Devendra Fadnavis ko bandh karna chaiye. Corona ke yudh mein sabko sath aana chaiye. Lekin inko kisi bhi prakar ki lajja nahi aa rahi hai: Nitin Raut,Maharashtra Min pic.twitter.com/qvQqtF3np6

— ANI (@ANI) May 26, 2020
Political activities have gathered pace in Maharashtra. On Tuesday midnight, NCP chief Sharad Pawar rushed to Shiv Sena chief Uddhav Thackeray at 'Matoshree' in Mumbai. Speculation was rife as to what might have prompted the Maratha strongman to rush to Thackeray residence.
On Tuesday, Uddhav Thackeray faced a lot of flak over his apparent inability to tackle the issue of sending migrant labourers home. Union Railway Minister Piyush Goyal alleged that there was a complete 'collapse' of government machinery and that the state did not have a political leadership.
From the camps of the Maha Vikas Aghadi, it was Sanjay Raut who was seen assuring everyone that the government was stable. Raut had been instrumental in the formation of Maha Vikas Aghadi government in 2019.
ALSO READ | Not trying to topple Uddhav Thackeray govt, it will fall under its own weight: Devendra Fadnavis
ALSO READ | Shramik Special Trains: Piyush Goyal targets Uddhav over 'collapse' of government machinery
WATCH | Rahul Gandhi making Shiv Sena a scapegoat in Maharashtra: Devendra Fadnavis
Locust attacks in India: Terrifying photos, videos of one of the worst swarm attacks emerge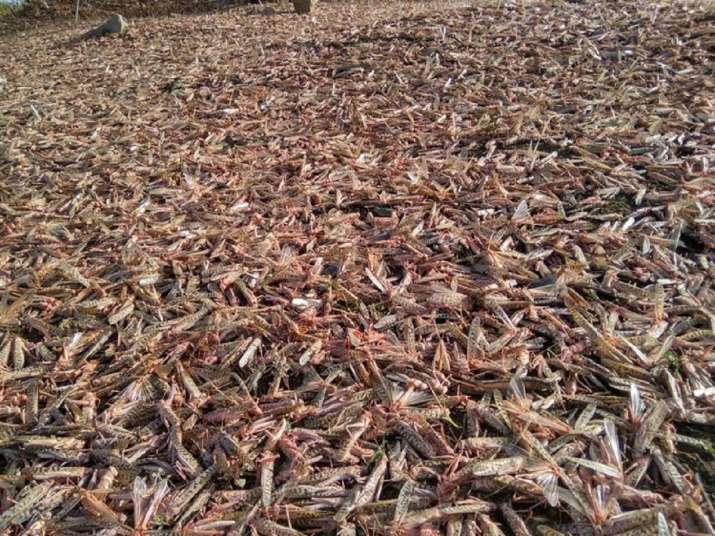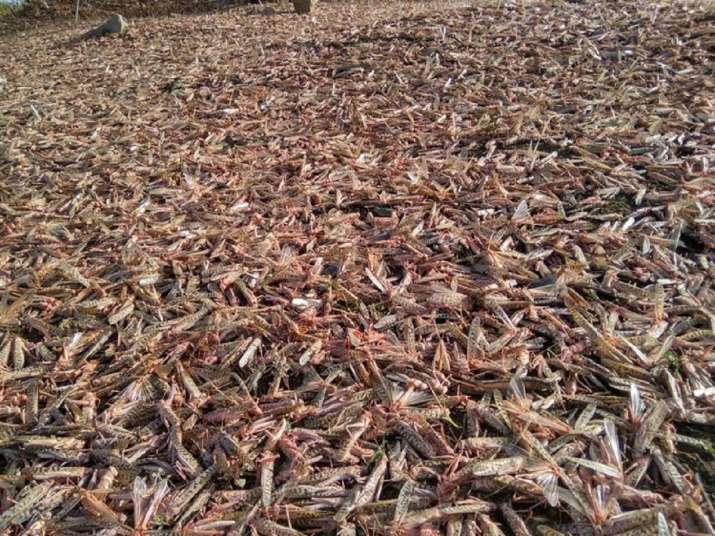 2020 is only serving humanity with pangs of doomsday with each one fearing for his or her life. No, we are not talking about the coronavirus but an army of insects that have made their way into India, causing troubles in Rajasthan, Madhya Pradesh, Gujarat, Haryana, Punjab, Vidharba in Maharashtra, Mathura in Uttar Pradesh and even new Delhi. Terrifying videos of locust attacks, led by the little insects but causing greater damage, have emerged. Experts have claimed it to be the worst attack in nearly 26 years. Locusts are insects that travel in large swarms only during the day time. They can travel up to 150 kilometers in a day depending on the wind speed. They are known for feasting on all sorts of plants and standing crops. The photos and videos surely instill a sense of apocalyptic doom. 
TERRIFYING VIDEOS OF LOCUST ATTACKS IN INDIA
#WATCH Madhya Pradesh: Farmers in Budhni and Nasrullaganj of Sehore district beat utensils in a bid to scare away swarms of locusts that attacked their farms. Disinfectants are also being sprinkled on trees and crops to protect them from locusts. pic.twitter.com/tLahQqz8Ej

— ANI (@ANI) May 26, 2020
— Srinivas M.D(AIIMS) 📢 (@srinivasaiims) May 25, 2020
Guess what. #ChinaIsNotOurProblem right now. #LocustAttack is. pic.twitter.com/EAv1aAWtmI

— Leonardo Da Madurai (@DaMadurai) May 25, 2020
This time desert locust attack is severe. They have arrived earlier, in huge numbers & now reached till Panna in MP. The changing climate conditions are linked with locust growth in east Africa. The swarms has potential of eating everything & destroy the crops. This from Panna. pic.twitter.com/8aqLa8lA4O

— Parveen Kaswan, IFS (@ParveenKaswan) May 26, 2020
#WATCH Madhya Pradesh: Swarms of locusts seen at a village in Chhatarpur district. pic.twitter.com/jcfnlGTuR2

— ANI (@ANI) May 25, 2020
Respected chief minister Mr. @CMOTamilNadu please take some necessary steps to prevent against locust attack; it's my humble request; thank you pic.twitter.com/9Lou5lRmpK

— VK MEMES (@Vignesh45573948) May 26, 2020
Locust attack in Rajasthan. Jaipur today. They have ability to eat crops like anything. Via @DrRakeshGoswami pic.twitter.com/eROJ08gRWI

— Parveen Kaswan, IFS (@ParveenKaswan) May 25, 2020
Uttar Pradesh: Locust swarms have arrived in Babina, Jhansi district. Bharat Singh, a farmer says, "These locusts destroy our crops". (24.05.20) pic.twitter.com/duGWOT0lbX

— ANI UP (@ANINewsUP) May 25, 2020
Meanwhile, the most-affected state Rajasthan is planning to use drones and planes to fight locust swarms. It is also believed that the locusts have changed their strategy this season as they are flying at greater height against their basic nature to fly in the low lying areas. Union Minister for Agriculture Kailash Chowdhary has requested the DGCA to help the government with planes so that pesticides can be sprayed from a greater height. The Rajasthan government is also considering tenders in order to get in drones to counter the menace.
Scale-up battle preparedness, Xi Jinping tells Chinese military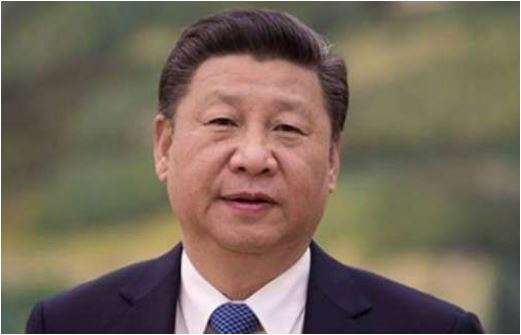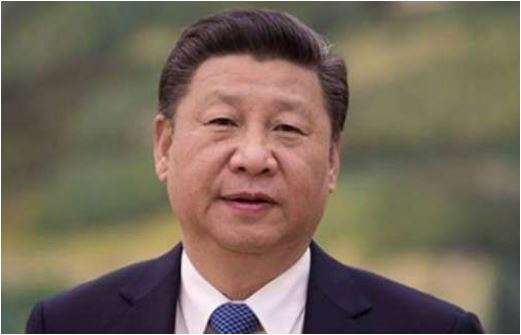 Chinese President Xi Jinping on Tuesday ordered the military to scale up the battle preparedness, visualising worst-case scenarios and asked them to resolutely defend the country's sovereignty.
Xi, 66 who is also the General Secretary of the ruling Communist Party of China (CPC) and head of the two-million-strong military with prospects of lifelong tenure in power, made the remarks while attending a plenary meeting of the delegation of the People's Liberation Army (PLA) and People's Armed Police Force during the current parliament session being held here.
Xi ordered the military to think about worst-case scenarios, scale up training and battle preparedness, promptly and effectively deal with all sorts of complex situations and resolutely safeguard national sovereignty, security and development interests, state-run Xinhua news agency reported.
His comments came in the backdrop of the nearly 20-day standoff between India and China at the Line of Actual Control (LAC).
Several areas along the LAC in Ladakh and North Sikkim have witnessed major military build-up by both the Indian and Chinese armies recently, in a clear signal of escalating tension and hardening of respective positions by the two sides even two weeks after they were engaged in two separate face-offs.
The nearly 3,500-km-long LAC is the de-facto border between the two countries.
The US-China military frictions were also on the rise with the US navy stepping its patrols in the disputed South China Sea as well as the Taiwan Straits. Washington and Beijing are also engaged in a war of words over the origin of the coronavirus pandemic.
ALSO READ | Coronavirus is just tip of the iceberg, China's 'Bat Woman' Shi Zhengli warns