Tomato prices fall 3-year low at Rs 3-10/kg in Delhi, Bengaluru, Hyderabad wholesale markets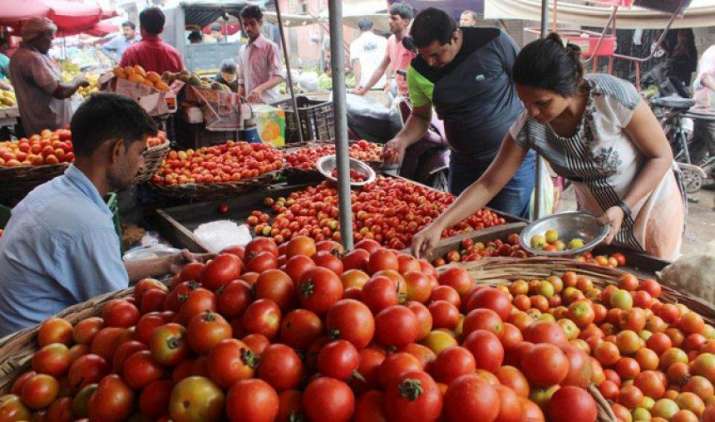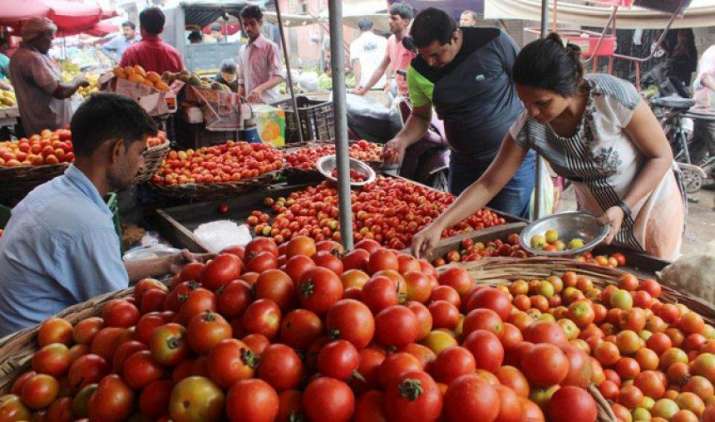 Tomato prices in consuming centres of Delhi, Bengaluru and Hyderabad fell below three-year lows, in the range of Rs 4-10 per kg on Friday in the wholesale markets on higher arrival, according to official data. The prices had ruled at Rs 14.30 per kg on May 22 last year at the Azadpur wholesale mandi in the national capital, while above Rs 30 per kg in Hyderabad and Bengalure.
The steep fall in prices of tomatoes was due to higher supply of the commodity amid sluggish demand and lack of smooth movement of perishable commodities in this COVID-19 crisis, experts said.
According to data maintained by the food processing ministry, "In Azadpur, the current modal prices are trading near Rs 440 per quintal as compared to Rs 1,258 per quintal last year."
In Delhi, the tomato crop is coming from Haryana, Uttar Pradesh, Madhya Pradesh and Rajasthan, it said.
In Hyderabad's Bowenpally wholesale market, tomato prices were ruling at around Rs 5 per kg on Friday, compared with Rs 34 per kg a year ago.
Similarly, in the Bengaluru wholesale market, tomato prices were ruling at Rs 10 per kg as against above Rs 30 per kg in the year-ago period.
In tomato-producing areas also, the wholesale rates have fallen below three-year's seasonal average in 40 districts out of 52 tracked by the food processing ministry for the purpose of extending marketing linkages.
Even in 12 clusters identified for linking directly to markets, prices of tomatoes are ruling below three-year's average low.
For instance in five tomato clusters located in the Kolar district of Karnataka, prices declined to the level of Rs 3-8 per kg depending on the quality and varieties when compared with Rs 14-35 per kg in the year-ago, the data showed.
In Andhra Pradesh, five clusters located in Chittoor district as well as in two clusters in Odisha showed a similar declining trend in prices.
Andhra Pradesh and Karnataka are the top-two major tomato-producing states in India. The combined production of the two states is estimated at 42 lakh tonne this year.
India's annual tomato production is enough to meet the domestic demand of about 111 lakh tonnes.
The government has pegged total tomato output at 193.28 lakh tonne for 2019-20 crop year (July-June), according to the ministry's data.
People paying serious attention to Yoga from Hollywood to Haridwar amid COVID-19 pandemic: PM Narendra Modi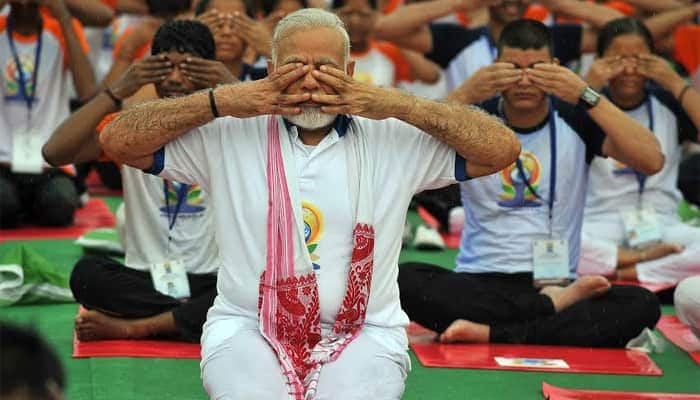 New Delhi: Prime Minister Narendra Modi on Sunday (May 31, 2020) during his address to the nation through Mann Ki Baat said that the people from 'Hollywood to Haridwar' are paying serious attention to Yoga during the coronavirus pandemic.
PM Modi said, "During the present Corona pandemic it is being observed from Hollywood to Haridwar that, while staying at home, people are paying serious attention to 'Yoga'. People everywhere want to know more about 'Yoga' and along with it 'Ayurveda' and adopt it as a way of life."
He said that many people who have never practiced yoga, have either joined online yoga classes, or are also learning yoga through online videos.
"Truly, yoga is good for community, immunity, and unity," said PM Modi.
PM Modi in his address mentioned International Yoga Day and said that as yoga is getting integrated with people's lives, the awareness about their health, is also continuously on the rise among them.
"Yoga becomes all the more important because this virus affects our respiratory system maximally. In yoga, there are many types of Pranayama that strengthen the respiratory system; the beneficial effects of which we have been witnessing for long," said PM Modi.
"Most people will be familiar with 'Kapalbhati' and 'Anulom-Vilom  Pranayam'. But there are many other forms of Pranayamas like 'Bhastrika', 'Sheetali', 'Bhramari' etc, which also have many benefits. By the way, the Ministry of AYUSH has also done a unique experiment this time to increase the practice of yoga in your life. The Ministry of AYUSH has started its International Video Blog competition entitled My Life, My Yoga."
PM Modi informed that not only Indians but people from all over the world can participate in this competition.
He said that in order to participate in this International Video Blog competition, you will have to make a three-minute video and upload it.
In this video, you have to show performing Yoga, or Asana, that you usually do and also tell about the changes that have taken place in your life through yoga.
PM Modi requested everyone to participate in the competition, and be a part of the International Yoga Day.
He said that these are time tested techniques, which have their own distinct significance. 
PM also opined that the fight against coronavirus is a 'long one' and the Centre is taking all necessary steps to look into problems faced by the people of the country.
India expels two Pakistan High Commission officials on charges of espionage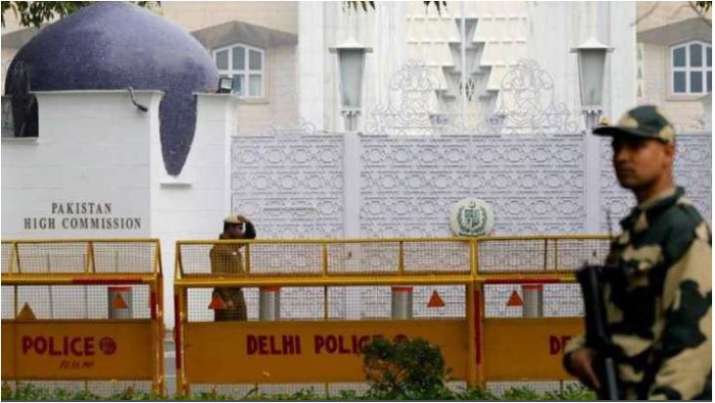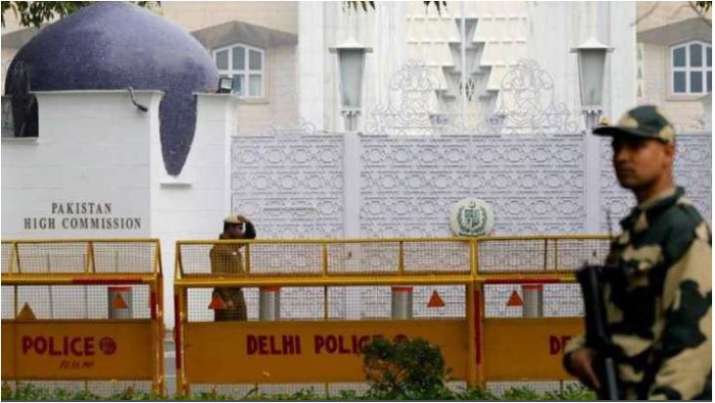 India on Sunday declared two officials of the Pakistan High Commission here as persona non grata on charges of espionage and ordered them to leave the country within 24 hours, the Ministry of External Affairs said.
It said the two officials were apprehended by Indian law enforcement authorities for indulging in espionage activities.
"The government has declared both these officials persona non grata for indulging in activities incompatible with their status as members of a diplomatic mission and asked them to leave the country within twenty four hours," the MEA said.
It said Pakistan's Charge de Affairs was issued a demarche in which a strong protest was lodged over the activities of the two officials against India's national security.
"Pakistan's Charge de Affairs was asked to ensure that no member of its diplomatic mission should indulge in activities inimical to India or behave in a manner incompatible with their diplomatic status," the MEA said.
Uttarakhand CM Trivendra Rawat, cabinet members under quarantine after minister tested COVID-19 positive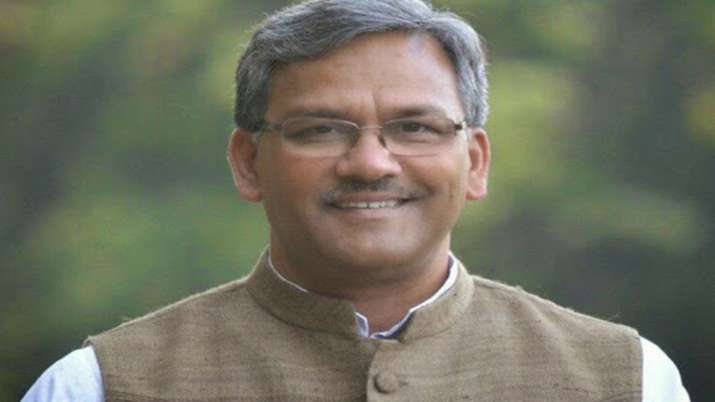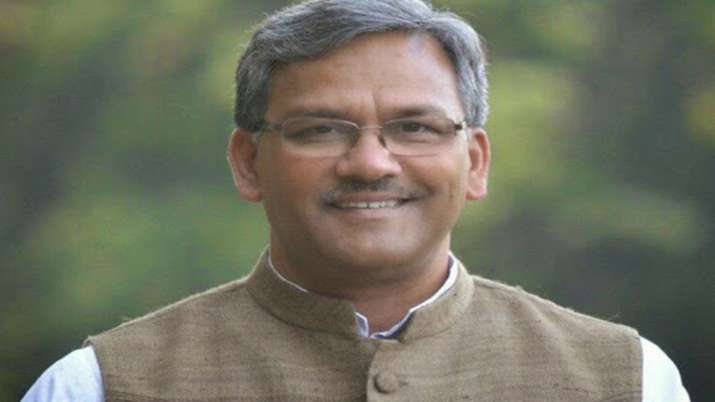 Uttarakhand CM Trivendra Singh Rawat along with members of his Cabinet were placed in home quarantine on Sunday, after minister Satpal Maharaj tested positive for coronavirus. Uttarakhand Minister Madan Kaushik said that all the cabinet ministers who attended the meeting with Satpal Maharaj on May 29 have been placed under home quarantine.
Uttarakhand CM Trivendra Singh Rawat along with all other Ministers who attended the Cabinet meeting on May 29 has been placed under home quarantine after a Cabinet Minister who was present at the meeting tested positive for #COVID19: Uttarakhand Minister Madan Kaushik

— ANI (@ANI) May 31, 2020
Meanwhile, Satpal Maharaj who, along with five family members. tested positive for COVID-19 has been admitted to AIIMS, Rishikesh. His wife and former State Cabinet Member Amrita Rawat was already admitted in the morning. Apart from that, 17 staff also has contracted the infection. 
Madan Kaushik said, "Members of the Cabinet will follow the advice given by the State Health Department according to the guidelines laid down by Centre."