PM Narendra Modi breaks down when Dehradun woman says she has seen god in him
NEW DELHI: Prime Minister Narendra Modi on Saturday (March 7, 2020) broke down while interacting with a woman beneficiary of his government's generic medicine programme "Jan Aushadhi Diwas." The PM turned emotional when a woman from Dehradun, Deepa Shah, who suffered paralysis in 2011, told him that she had seen God in him. "I have not…
NEW DELHI: Prime Minister Narendra Modi on Saturday (March 7, 2020) broke down while interacting with a woman beneficiary of his government's generic medicine programme "Jan Aushadhi Diwas." The PM turned emotional when a woman from Dehradun, Deepa Shah, who suffered paralysis in 2011, told him that she had seen God in him.
"I have not seen god, but I have seen god in you," she said as tears rolled down her eyes. The woman said this while interacting with the PM through video-conference on the occasion of Jan Aushadhi Diwas.
On hearing this, PM Modi was visibly emotional as the woman repeated her remark. She also thanked the Uttarakhand Chief Minister and others who had helped her all along and said doctors had once told her that she cannot be cured. "But on hearing your voice I have become better," she told PM Modi while profusely thanking the Prime Minister for his efforts to reduce the cost of medicines.
News agency ANI also shared a video showing PM Modi turning emotional while interacting with the woman. 
#WATCH Prime Minister Narendra Modi gets emotional after Pradhan Mantri Bhartiya Janaushadi Pariyojana beneficiary Deepa Shah breaks down during interaction with PM. pic.twitter.com/Ihs2kRvkaI

— ANI (@ANI) March 7, 2020
An emotional PM Modi paused for a moment before telling her that it was her courage that had won over her disease and that she must carry on with the spirit.
Shah was expressing her plight and how she had suffered due to high cost of medicines after she suffered from paralysis in 2011 and has now started saving Rs 3,500 every month after benefitting from the government's low-cost generic medicines programme.
Soon after Shah rose to express her views, PM Modi asked her to sit and speak as he said she was uncomfortable while standing.
"You have defeated disease with your own will power. Your courage is your god and that same courage has given you the strength to emerge from such a big crisis. You should carry on this confidence in you," PM Modi told her.
Later, former MP chief minister and BJP leader Shivraj Singh Chouhan also lauded PM for taking several initiatives aimed at improving the lives of Indian women without any bias or prejudice.    
भारत की ऐसी हर माता और बहन के जीवन में सकारात्मक बदलाव लाने हेतु पीएम श्री @narendramodi के नेतृत्व निरंतर प्रयास हो रहे हैं।

प्रधानमंत्री जी का हार्दिक अभिनंदन करता हूँ जिनकी दूरदृष्टि के कारण ऐसी जनकल्याणकारी योजनाएँ बनती हैं जो नागरिकों का भला करती हैं! #JanJanTakJanAushadhi pic.twitter.com/rpOd7ZW75T

— Shivraj Singh Chouhan (@ChouhanShivraj) March 7, 2020
During his interaction with other beneficiaries, the PM said that some people were spreading rumours about generic medicines, going by their past experience, wondering how can medicines be available so cheap and that there must be something wrong with the medicine.
He said there is a demand for generic medicines from India across the world and the government has made it mandatory for doctors to prescribe generic medicines to patients, unless necessary. 
Year after son's death, family demands Rs 100 cr compensation, claims youth was on boat fired at by Italian marine
Kochi: The family of a man who died by suicide has claimed that he was on a fishing boat that came under fire from Italian marines eight years ago when he was 14 years old and has appealed to the Centre to get Rs 100 crore compensation from Italy.
After witnessing the firing by the marines from oil tanker "Enrica Lexie", which killed two fishermen on 15 February, 2012 off the Kerala coast, Prijin A was terrified and had sustained some minor injuries, the family claimed in its 6 July plea addressed to the Union Cabinet Secretary.
They said Prijin became very disturbed and subsequently fell into depression and eventually ended his life in July last year. According to the family, hailing from Kanjampuram in Kanyakumari district of Tamil Nadu, Prijin was a victim of the Enrica Lexie incident.
The eight-member family, comprising Prijin's 59-year old mother and sisters, appealed to the Centre to take steps to obtain compensation "for the violation done against him" from Italy under the terms of the findings of an Arbitral Tribunal constituted under the UN Convention on The Law of The Sea.
Prijin was "not provided the protection entitlements of being a child aged 14 years as per International child rights law and Indian Constitution by the Republic of India and Republic of Italy," the family said in their petition to the Secretary, submitted through an advocate engaged by them.
He was engaged as a crew member on board the fishing vessel "St Antony" by its owner Fredy so as to help other fishermen and also for cooking. After the incident, he was rushed to the shore in another Indian fishing boat, the family said.
On reaching the Kerala coast, Prijin, as directed by the boat owner, went to his house. Thereafter he seemed very disturbed without having proper sleep and used to hurriedly wake up and also shout while asleep.
Fredy had visited Prijin several times and assured that necessary measures were being taken for getting justice for him, the family claimed. There was neither medical assistance nor psychological counselling to the child, who had witnessed "cold-blooded murder" of Ajeesh Pink, (also his friend and neighbour) and another fisherman, Jelastine.
The move by the family has come nearly a week after the Hague-headquartered Permanent Court of Arbitration Tribunal upheld the conduct of the Indian authorities in the Enrica Lexie case, in which the marines were accused of killing two Indian fishermen.
While stating that India was entitled to get compensation in the case, the tribunal had held that the marines cannot be prosecuted due to the official immunity enjoyed by them.
The counsel for the family said the compensation amount claimed by his clients is "by keeping liberty to approach appropriate forum (domestic and international) for the gross violation of natural justice and international human rights law done against Prijin," and the family's "is reasonably calculated as Rs 100 crore."
Hong Kong Virologist, who fled to US, accuses China of covering-up COVID-19 spread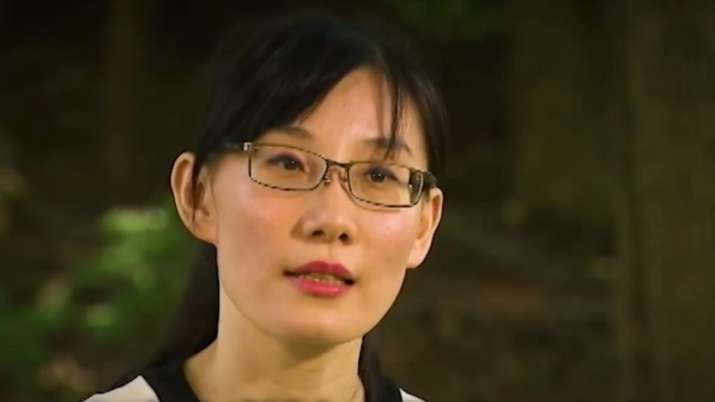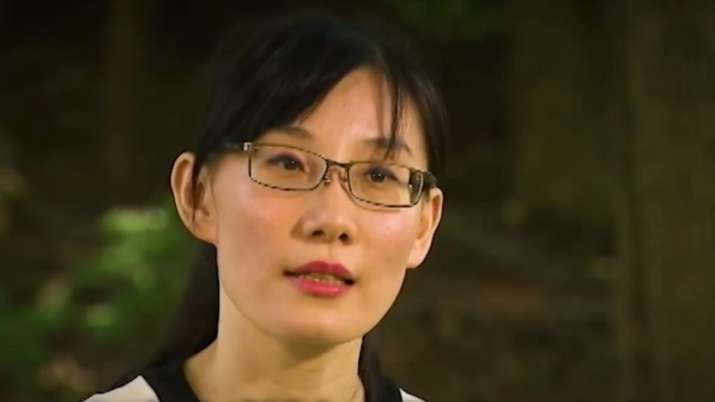 A Hong Kong-based virologist has claimed that China knew about the deadly novel coronavirus well before it claimed it did. In an interview to US-based Fox News published on Friday, Dr Li-Meng Yan, who has specialised in virology and immunology at Hong Kong School of Public Health, claimed Chinese authorities knew about the deadly virus in December last year, but hushed it up. 
Read More
Money Heist: A full-fledged SBI Branch in Tamil Nadu's Cuddalore turns out to be fake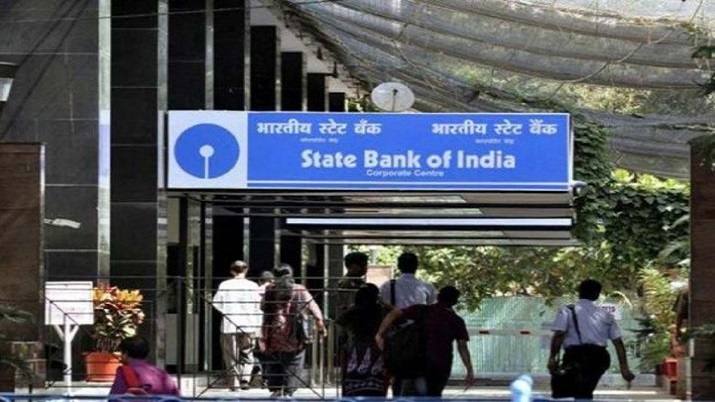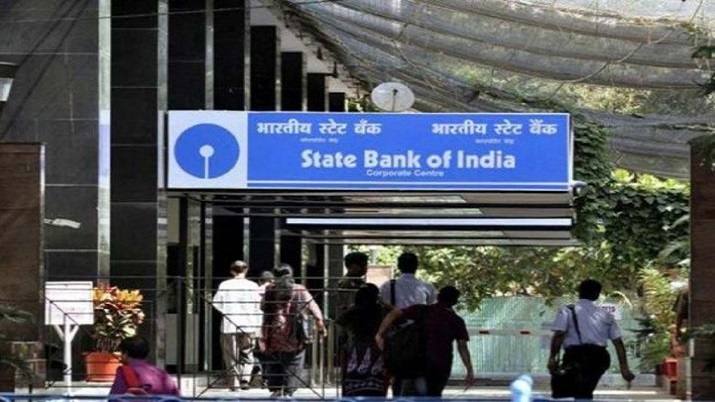 A fake State Bank of India (SBI) branch has been exposed and busted in Tamil Nadu's Cuddalore district. The fake branch had reportedly been operating for about three months before their deception was finally unmasked. 
Read More